Protect and Restore Your Smile with a Dental Filling
Teeth damaged by a cavity or by decay can have a major impact on both the aesthetics of your smile and your oral health. If left untreated, bacteria and decay can spread to other areas, leading to poor gum health and even tooth loss. Fortunately, one of our dentists, Dr. Joe McIntyre or Dr. Dan Whiting, can provide a dental filling at our practice in Bridgewater and Staunton, VA, to quickly repair the compromised tooth and restore its natural shape and function.
Why You Should Have Your Cavity Filled
One of the keys to maintaining good oral health is to treat any concerns or issues early, before they advance into more serious health problems. A filling is a quick, effective way to save your tooth and minimize the risk of the cavities spreading to other teeth. If other tissues or neighboring teeth become infected, you could develop periodontal disease and even potentially lose teeth. If you have suffered severe structural damage, the cost of treatment rises exponentially and restorative procedures become more invasive.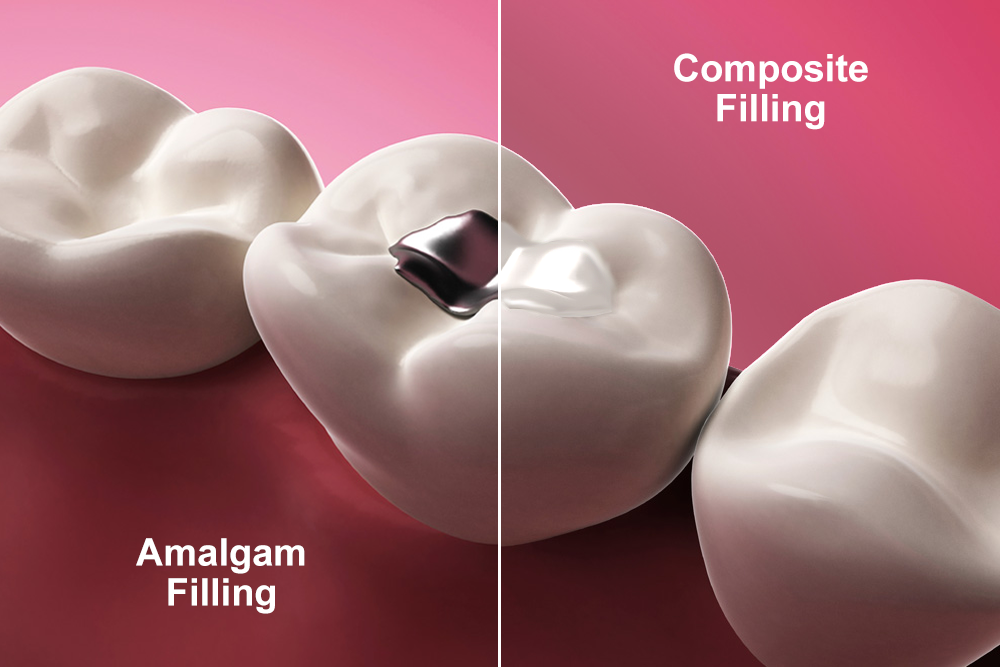 How a Filling Differs From Sealants
A dental sealant is a highly effective solution for preventing oral health problems, but it is not a restorative treatment. It cannot help patients who have already suffered decay or structural damage to a tooth. Because sealants are thin plastic coatings placed over the surface of the tooth, they do not address any decay that has already nestled into the cusps of the tooth. In contrast, a filling is a solution that restores and strengthens the original tooth and its structure by replacing lost tissue.
The Benefits of Tooth-Colored Fillings
In the past, metal amalgam fillings were the primary solution for restoring a damaged tooth. While sturdy, this material expands and shrinks with temperature changes and can thus compromise the tooth's structure over time. Furthermore, it is not an especially aesthetic choice for your smile.
Our doctors can closely match the color of the filling to blend seamlessly with your tooth.
Fortunately, we can now fill the damaged tooth with a beautiful, tooth-colored filling that not only restores the tooth, but also delivers a more attractive smile. Our doctors can closely match the color of the filling to blend seamlessly with your tooth.
What Should I Expect?
Receiving a dental filling is a virtually painless procedure that our team can complete in a single appointment. After administering local anesthetic to keep you comfortable, a member of the team will first remove the decayed tissue and then clean out the affected area of the tooth. They can then thoroughly dry the surface of your tooth to ensure that the filling bonds successfully to the tooth. After placing the composite resin, the doctor will use a special curing light to solidify the material. Once it has hardened, we can shape and polish the resin so that it looks and feels natural in your smile.
Although placing a filling is a minor procedure, many patients are still anxious about undergoing dental work. To help you relax, we provide a full range of sedation options, from nitrous oxide to oral conscious sedation.
Restore Your Smile
If you have a cavity and would like to know more about how a filling will protect and restore your tooth from further damage, please send us a message or give us a call at (540) 208-5911 to set up a consultation.