Dr. Joe McIntyre, Dr. Dan Whiting, Dr. Kelsey Rockey, and Dr. Bryant Ash are committed to personalized treatment. For this reason, they offer two types of dental implants at their Bridgewater, VA, practice: traditional and mini implants. Which type your doctor recommends for you will depend on your jawbone health, the position of the implants, and the size of your restoration. By helping you choose the right implants for your needs, they can provide you with outstanding health and cosmetic benefits.
A Basic Overview of Dental Implants
Dental implants are small metal posts. During a minor oral surgery, your dentist will carefully position one or more implants in your jawbone. Over a period of four to six months, your bone tissue will heal around the posts. They will become permanently fixed in your jaw, replacing your tooth roots. Once you have completely healed, Dr. McIntyre, Dr. Whiting, Dr. Rockey, or Dr. Ash will attach your restoration. Implants can support a crown, bridge, or even a full denture. Each of these restorations will be custom-made to match your smile. Because implants are highly stable, your restoration will never slip out of place, and it will fully restore your bite.
Traditional Dental Implants
Traditional dental implants are the most commonly used type. Typically, they are about 3.5 mm wide, making them an especially great choice if you are going to receive a single implant-supported crown. Traditional implants can also support a bridge or full denture. You must have sufficient jawbone density and volume to support this type of implant. Once a tooth is extracted or falls out, the surrounding bone will atrophy and your jaw will start to recede. As a result, you may not have enough tissue to qualify for traditional implants. Fortunately, if your dentist believes that this type of implant will best meet your needs, he can also perform a bone graft. Using your own tissue or a similar material, he will rebuild the recessed areas of your jaw, creating a stable foundation.
Traditional implants are more durable and stable, but mini implants can often be placed in jaws which suffer from some degree of bone recession.
Mini Dental Implants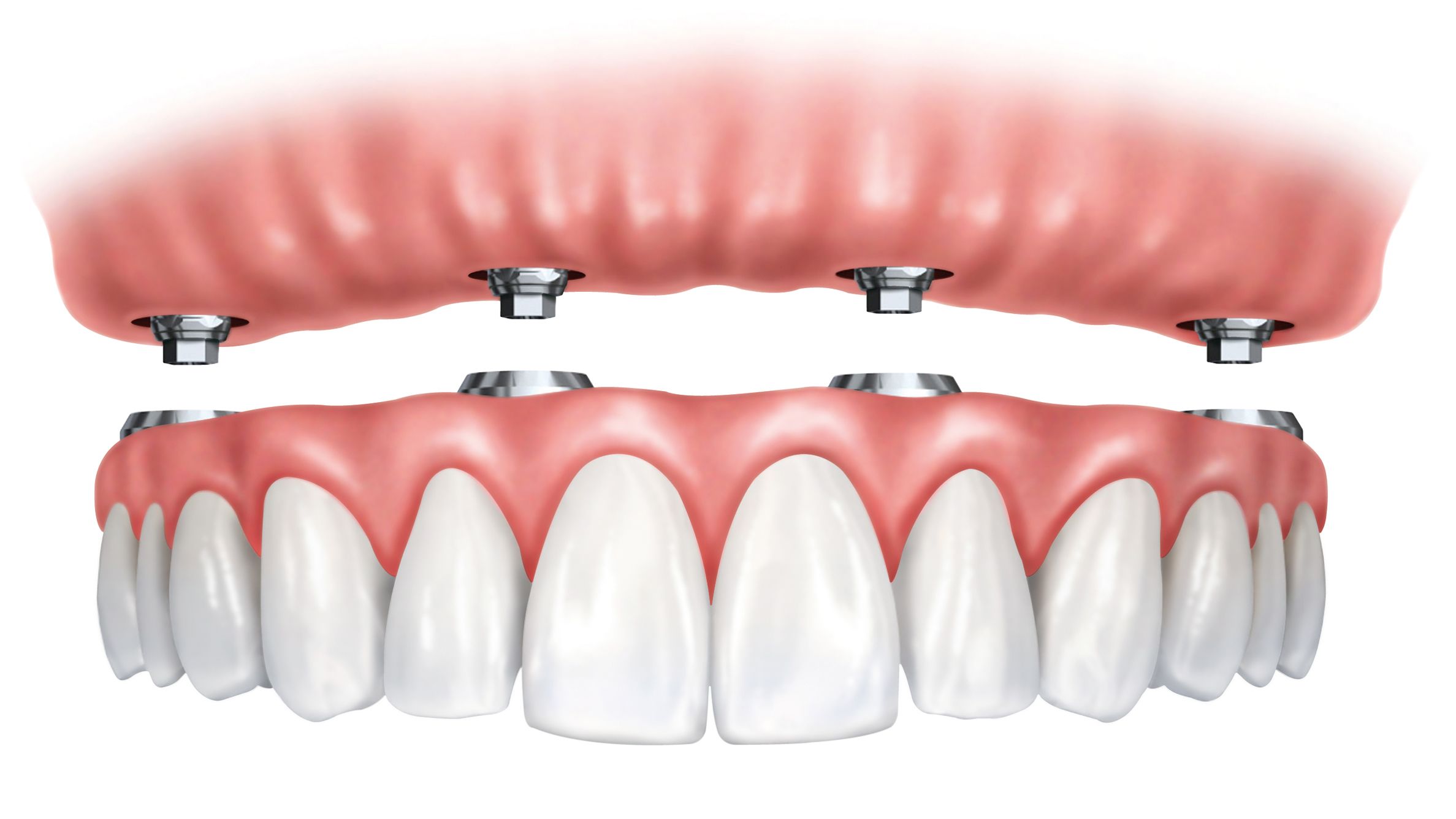 Mini implants are much thinner than traditional posts, and they can be as little as 1.8 mm wide. Because of their smaller size, mini implants will impact a smaller amount of your jawbone. As a result, your surgery will involve a faster healing time. Mini implants can be a good option if you are going to receive an implant-supported bridge or denture, since you will need multiple posts to secure this type of restoration. Frequently, mini implants can eliminate the need for bone grafting.
It is important to note, however, that mini implants are not as strong as traditional implants. Therefore, they may not be a good choice if you are going to receive implants in the back of your mouth, which bears most of the force of your bite. In addition, mini implants may not be appropriate if you suffer from bruxism, or teeth grinding. Your dentist will evaluate your jawbone structure and overall dental health to determine the right type of implants for you.
Schedule a Consultation Today
No matter which type of implants you receive, the treatment option can help you enjoy a renewed smile, complete dental function, and lasting results. To learn more and to begin planning your restorative treatment, contact Smiles for Life today.