Invisalign Express: A Quick Way to Straighten Teeth
Invisalign® Express uses the same technology as traditional Invisalign treatments in a fraction of the time, correcting minor imperfections in your smile in about six months or less. Drs. Joe McIntyre and Dan Whiting at Smiles for Life Dental Care can provide their Bridgewater and Staunton, VA, patients with an Invisalign Express treatment that quickly and discreetly straightens their teeth.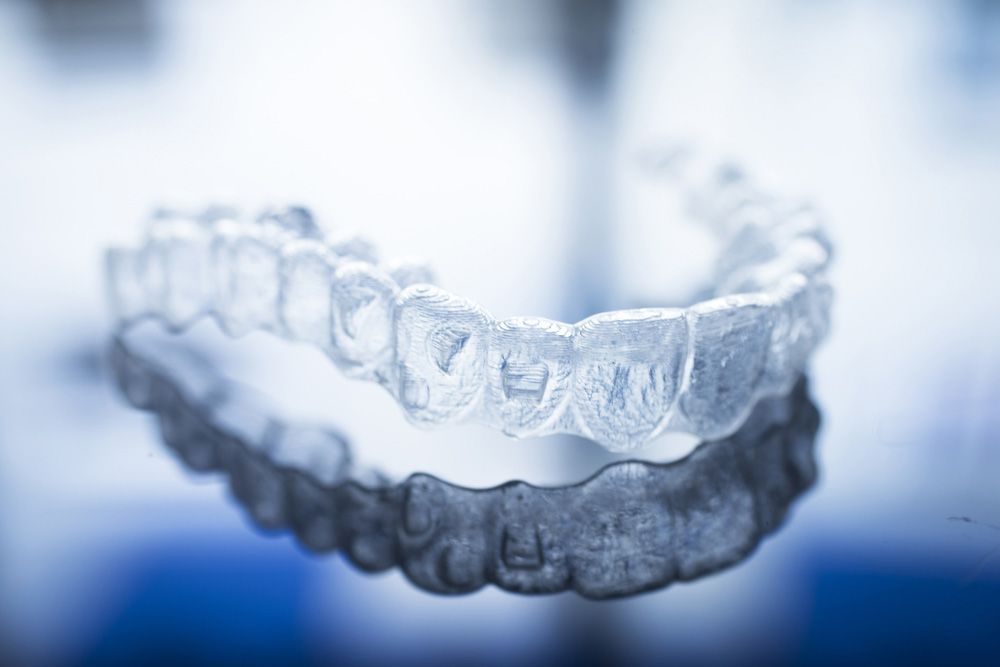 A Closer Look at Invisalign Express
Invisalign Express is essentially a faster and shorter version of Invisalign treatment. Like Invisalign, patients can align their teeth with a series of clear plastic dental trays that are virtually invisible when worn. However, it is specifically designed for people who experience minor tooth misalignment.
Advantages of Invisalign Express
The many benefits of undergoing Invisalign Express treatment include:
Ease and Convenience: Invisalign Express is just as easy and convenient as traditional Invisalign. Patients can remove the aligners as needed, eat their favorite foods, and avoid the oral irritation caused by traditional orthodontics' brackets and wires.
Faster Treatment Time: Invisalign Express treatment takes 6 months or less, about half the time for a traditional Invisalign patient.
Less Expensive: Since there are fewer aligners used in Invisalign Express, the overall cost of treatment is less expensive than that of traditional Invisalign or orthodontics.
Enhanced Oral Health and Smile: Invisalign Express improves tooth alignment to reduce the incidence of dental decay and gum disease, while also making your smile more attractive.
Candidates for Invisalign Express are adults and teens who require minor orthodontic treatment for spacing issues.
Candidates for Invisalign Express
Candidates for Invisalign Express are adults and teens who require minor orthodontic treatment for spacing issues and types of tooth misalignment. The specific criteria to qualify for Invisalign Express includes having:
Minimal rotation of your front teeth, including cuspids, bicuspids, and incisors
Less than 2 mm of spacing or crowding in either the top or bottom row of teeth
Less than 1.5 mm of dental expansion required per arch
Less than 2 mm of midline correction required
However, the only way to know if you qualify for Invisalign Express, traditional Invisalign, or another orthodontic treatment is by consulting with a qualified dentist.
The Invisalign Express Procedure
Invisalign Express follows many of the same rules as a traditional Invisalign treatment. Patients must wear their aligners for at least 22 hours a day, only removing them to eat, drink, or clean their teeth. Every two weeks, the patients will switch out their current aligner for the next one in the series.
Overall treatment times will vary based on the patient's needs and compliance, but most Invisalign Express patients require about 10 aligners for full treatment, or about 20 weeks worth of treatment. By comparison, traditional Invisalign treatment can take between 20 and 30 aligners, or about a year, for final results.
Quickly Refine Your Smile
Invisalign Express offers the convenience of traditional Invisalign in a reduced timeframe. To learn more about Invisalign Express, contact us online today or call us at (540) 828-2312. Our team looks forward to helping you smile with renewed confidence and improved health.