Safe and Gentle Tooth Extraction
At Smiles For Life, our dental team strives to protect and maintain your natural teeth. We offer a range of preventive procedures, including regular checkups, professional teeth cleaning, root canal therapy, and treatment for gum disease, and our priority is safe and conservative dental care.
If tooth extraction becomes necessary, it is because a tooth is too damaged to be treated and restored. The doctors at Smiles For Life have over three decades of experience providing care for patients with damaged teeth and have performed many safe and gentle tooth extractions at their Bridgewater, VA, practice.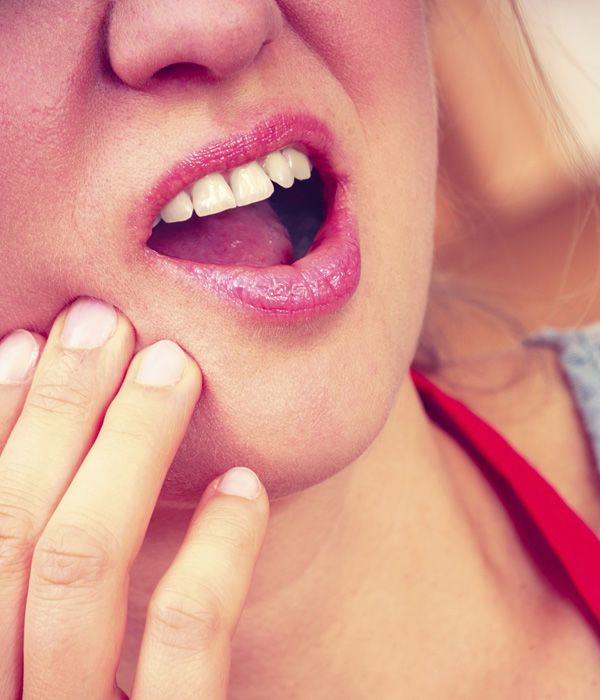 Why Would I Need to Extract My Tooth?
Teeth extraction can be performed under various circumstances. If wisdom teeth have become impacted, it means the tooth has emerged only partially and could become stuck in the gum and bone. An impacted tooth can become infected and swollen, causing significant pain and discomfort.
In rare cases, tumors or cysts can also form around an impacted wisdom tooth, which can seriously jeopardize your oral health. In such cases, your doctor can perform a simple or surgical tooth extraction, as needed.
Tooth removal may sometimes become necessary for children if baby teeth do not fall out on their own and the dentist must make room for the permanent tooth.
Tooth extraction may also become necessary in advanced cases of dental decay. If a decayed tooth is left untreated, the infection can spread to other areas of the mouth and can even compromise your jawbone health. In such cases, if root canal therapy cannot address the disease, the tooth should be extracted to prevent the spread of decay.
A tooth should also be extracted if the gum tissues have been severely compromised due to advanced stages of gum disease and can no longer support the tooth. We offer several restorative options for patients with missing teeth, including dental crowns and dental implant-retained prosthetics to complete your smile.
With a combination of our doctors' skill and expertise, effective anesthesia, and sedation dentistry, patients no longer need to fear tooth extraction.
Safe and Gentle Tooth Extraction Procedure
At Smiles For Life, Dr. Joe McIntyre and Dr. Dan Whiting can thoroughly assess your smile using an advanced 3-D CT scanner, which allows your dentist to plan your extraction treatment precisely.
When you arrive for your appointment, your dentist will administer local anesthesia to numb the treatment area. Once you are completely comfortable, your doctor can gently loosen the tooth and remove it using forceps. In cases of impacted wisdom tooth or other complex issues, your dentist may need to perform a surgical extraction, which involves making small incisions in the gum line to remove the tooth easily.
We offer oral conscious sedation and nitrous oxide or laughing gas sedation to help patients relax during the tooth extraction procedure. With a combination of our doctors' skill and expertise, effective anesthesia, and sedation dentistry, patients no longer need to fear tooth extraction.
Learn if Tooth Extraction is Right for You
If you require tooth extraction or if you have any questions about the procedure, please call us at (540) 828-2312 or contact us online to schedule a consultation with one of our dentists. Our doctors will always try to save your natural tooth, but if tooth extraction proves necessary, you can be assured that you are in good hands with the staff at Smiles for Life.