Straighten Your Smile with Clear, Comfortable Invisalign®
Dr. Joe McIntyre, Dr. Dan Whiting, and Dr. Bryant Ash offer Invisalign® and Invisalign®​ Express in Bridgewater, VA, as a way to discreetly and effectively straighten your teeth. Instead of using metal brackets and wires, this option uses clear, removable aligner trays to correct a wide range of orthodontic issues. For qualified patients, the treatment can be just as effective as traditional braces. Meanwhile, you can eat any foods you like, and brushing and flossing are as simple as ever. Contact us today at Smiles for Life to learn more about whether Invisalign is right for you.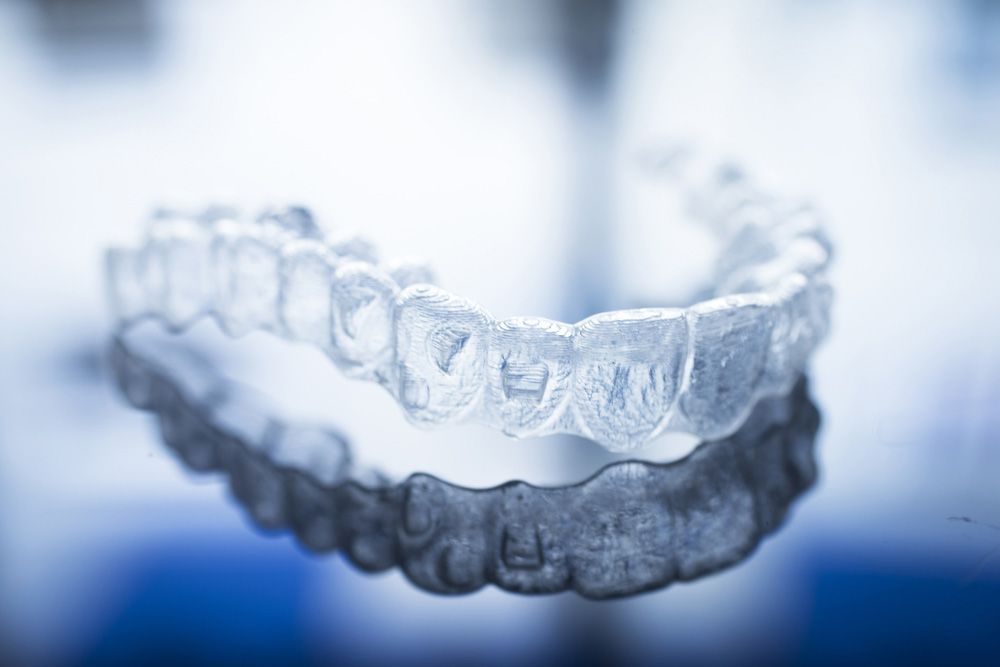 Are You a Candidate for Invisalign®?
Common issues that Invisalign® can address include slightly crooked or overlapping teeth, noticeable gaps, overbite, underbite, crossbite, and open bite. However, traditional braces may be more suitable for more severe malocclusion. During a consultation, your dentist will carefully evaluate your bite to recommend the right course of treatment.
In about 12 to 18 months, the treatment can give you a straighter smile and improved confidence.
When determining your candidacy Invisalign®, Dr. McIntyre, Dr. Whiting, and Dr. Ash will also consider your goals and commitment to treatment. Because Invisalign® trays are removable, you must be consistent and fully dedicated to the process. If it is likely that you will forget to wear your trays, another form of orthodontics may be more appropriate for you.
Your Invisalign® Treatment
To prepare for Invisalign® treatment, your dentist will take three-dimensional digital scans of your teeth. Your customized aligner trays will be based on these models. We strive to make sure our patients are fully informed about the treatments they choose, so we will show you the digital scans along with the projected movement of your teeth. Lastly, the designs will go to an Invisalign® lab, where technicians will craft your aligners from clear, smooth plastic.
Once the trays are finished, you will wear each one for about two weeks. With their slightly different shapes, the aligners exert a mild pressure on your teeth, gradually straightening your smile. It is important to follow your doctor's instructions and to wear your trays 20 to 22 hours a day. You must also clean them daily to prevent decay, gum disease, and tooth discoloration.
Why Choose Invisalign®?
The main reason many choose Invisalign® is that it is effective and more convenient than traditional treatments. In about 12 to 18 months, the treatment can give you a much straighter smile and increased confidence.
In addition, Invisalign® offers benefits that other forms of orthodontic treatment simply cannot provide. First, the aligners are virtually invisible, allowing you to smile and speak without feeling self-conscious. Second, most patients find the trays to be more comfortable than traditional braces because the smooth surfaces do not irritate the soft tissues of your mouth. You can conveniently remove the aligners when you eat so you can enjoy a full range of foods, and you can brush and floss as normal. This option also requires fewer checkups than traditional braces.
Contact Us for More Information
If you are ready to improve your appearance, confidence, and overall oral health, we want to help. To learn more about Invisalign® and how it can benefit you, contact Smiles for Life today.