A Review of All-on-4 vs. Traditional Dental Implants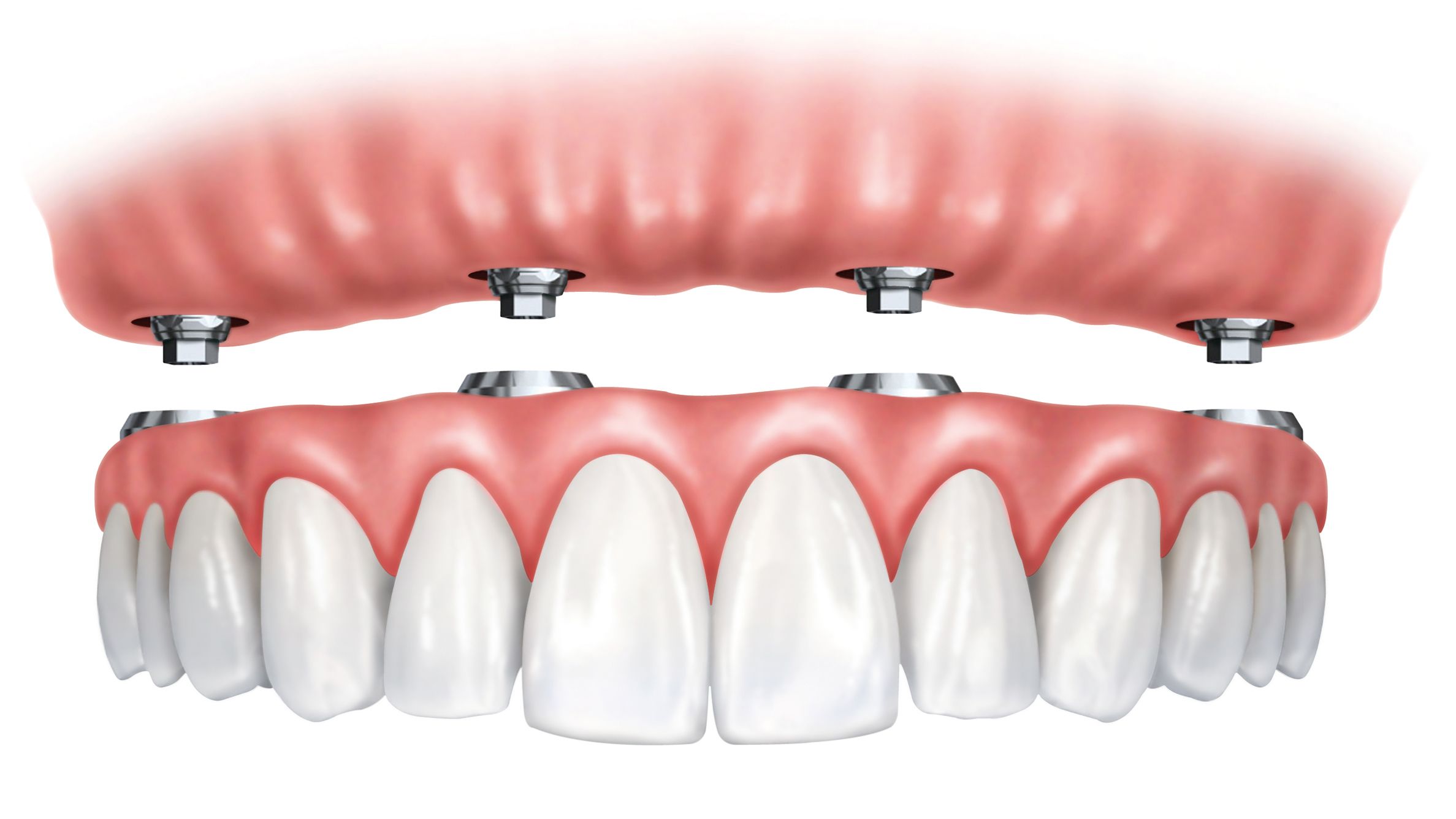 Are you looking to receive dental implants but unsure of which type to choose? At Smiles for Life Dental Care, servicing Harrisonburg, VA and Staunton, VA, we can assist you with making an informed choice for your new traditional or All-on-4® dental implants.
We are happy that there is an effective option to restore smiles for those who need it. Comparing All-on-4 vs. traditional dental implants, we are here to guide you through which type may work best for you.
Dental Implants Overview
A standard dental implant is placed directly in the jawbone to replace a missing tooth root. An abutment is added to hold your new false tooth, or crown. The implant then integrates with the surrounding bone, as your cells fuse with the implant. This process typically takes about three to six months. Once osseointegration is complete patients can receive their implant restoration.
All-on-4 dental implants are essentially the same as standard implants. They are simply placed at a specific angle in the jaw. For example, with All-on-4, two vertical implants are placed near the anterior portion of the jaw, and two angled implants are positioned near the posterior portion of the jaw. This placement allows your dentist to attach a fixed restoration the same day that you receive your implants.
Bone Loss
For those with jawbone loss or sinus problems, All-on-4 implants may be your best choice. Bone loss can negatively impact your eligibility for standard implants, and bone grafting is often necessary to increase your candidacy. All-on-4 makes it possible for those who may not qualify for implants to enjoy a fully functional smile.
Number of Teeth Needing Replaced
If you are looking to replace only one tooth, or a few teeth, traditional implants are the way to go. All-on-4 dental implants replace an entire arch. Therefore, this treatment is typically recommended for patients who are missing most or all of their natural teeth.
Procedure
With both traditional and All-on-4 dental implants, we require a consultation to determine your candidacy. In addition to performing a comprehensive exam, we will take a 3D CT scan of your teeth and jawbone to see if any bone loss has occurred. If you are a candidate for All-on-4 or traditional dental implants, then we will schedule you for another appointment.
We also offer sedation dentistry for those who wish to be more relaxed during their procedure. Patients can choose nitrous oxide (laughing gas) or oral conscious sedation, depending on their unique needs.
Contact Our Practice for More Information
Do you still have questions about dental implants? We would be happy to answer them. Our team of dentists at Smiles for Life Dental Care in Harrisonburg is here to guide you through the dental implant process. We offer effective, compassionate dental work and are ready to accommodate your needs. Call or office at (540)-828-2312 today to schedule an appointment. You can also go online and send us a message.
Related to This