Gum Disease Symptoms and Causes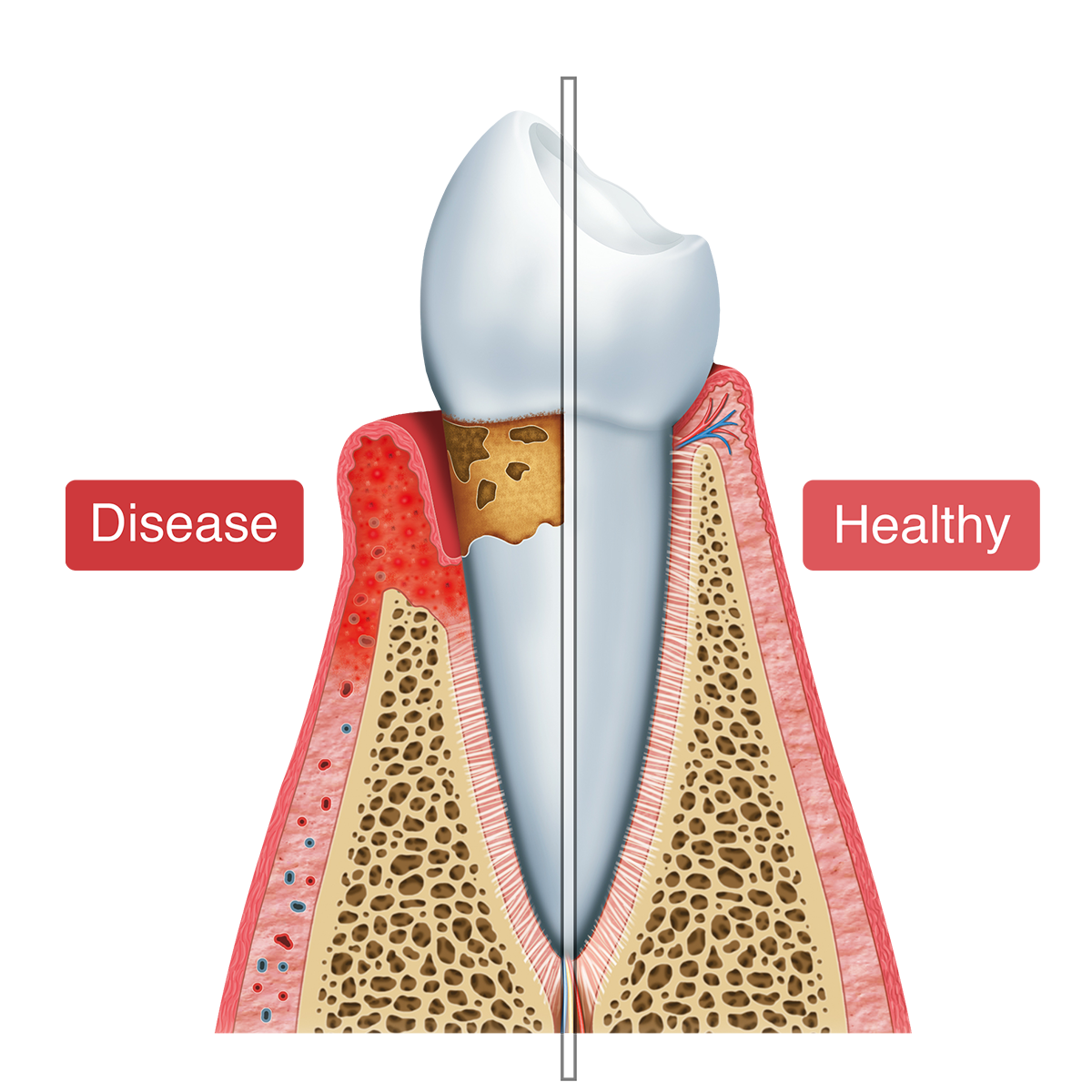 A healthy gumline protects your teeth and keeps your smile going strong. Maintaining gum health is just as important as taking care of your teeth. Gum disease should be avoided at all costs. Without healthy gums, your teeth can become sensitive, painful, or they could even fall out. Luckily, there are steps we can take to prevent this, and signs to watch out for to prevent periodontal disease from worsening.
Here at Smiles for Life Dental Care, dentistry is our passion. We offer comprehensive periodontal care for people in the Harrisonburg, VA and Staunton, VA area. Our dentists can help you identify gum disease symptoms in the early stages of gingivitis so you can keep your teeth and gums healthy for years to come.
Redness and Inflammation
The first step is to check the color of your gums. Ideally, they should be a pink color. If you notice your gums are red or swollen, that is a common indicator of gum disease.
Red gums could also mean that you are brushing your teeth too hard. If you have a toothbrush with hard bristles, consider replacing it with a softer-bristled brush and to be more gentle while cleaning your teeth.
Shrinking Gumline
Without your gums, your teeth have no support structure. Watch for a receding gum line, as this could indicate periodontal disease.
The sooner we catch these signs, the sooner we can begin treatment. If your gumline has receded to a dangerous point, we may recommend the Pinhole Surgical Technique™. This procedure is a less invasive alternative to traditional gum grafting. It helps strengthen and rebuild gum tissue in areas that have experienced gum recession.
Loose or Shifting Teeth
Another primary symptom of advanced periodontitis is tooth mobility. If you already have redness, swelling, and gum recession, you may have loose teeth as well. Gaps and spacing issues may occur, affecting comfort, your ability to bite and chew, and the aesthetics of your smile.
Additional Symptoms of Gum Disease
Look for these additional warning signs to help prevent gum disease:
Bad breath
Puffy gums
Sensitive gums
Gums that easily bleed
Sore teeth
Pus or drainage
Causes of Gum Disease
There are three main stages of gum disease. The first, gingivitis, is typically caused by a lack of brushing and flossing. The use of tobacco products can increase your risk of developing periodontal disease.
When left unchecked, gingivitis can progress to periodontitis, a more advanced stage of the condition. If periodontitis continues untreated, it develops into advanced periodontitis, which can lead to tooth loss and more serious health issues.
Gum Disease Prevention Tips
At Smiles for Life Dental Care, our expert dentists sincerely care about your oral health. We offer the following simple advice on how to prevent gum disease:
Floss once a day
Brush two to three times a day
Use a soft-bristled toothbrush
Use a fluoride toothpaste
Visit your dentist regularly
If you practice healthy oral hygiene habits, your smile is going to show it. Follow these steps to stay healthy, and stop gum disease before it has a chance to progress.
Schedule an Appointment with Our Experts
We are happy to answer any additional questions you may have regarding gum disease symptoms. If you live in the Harrisonburg area, give us a call at (540) 828-2312, or schedule an appointment today. We will help you take charge of your oral health.
Related to This