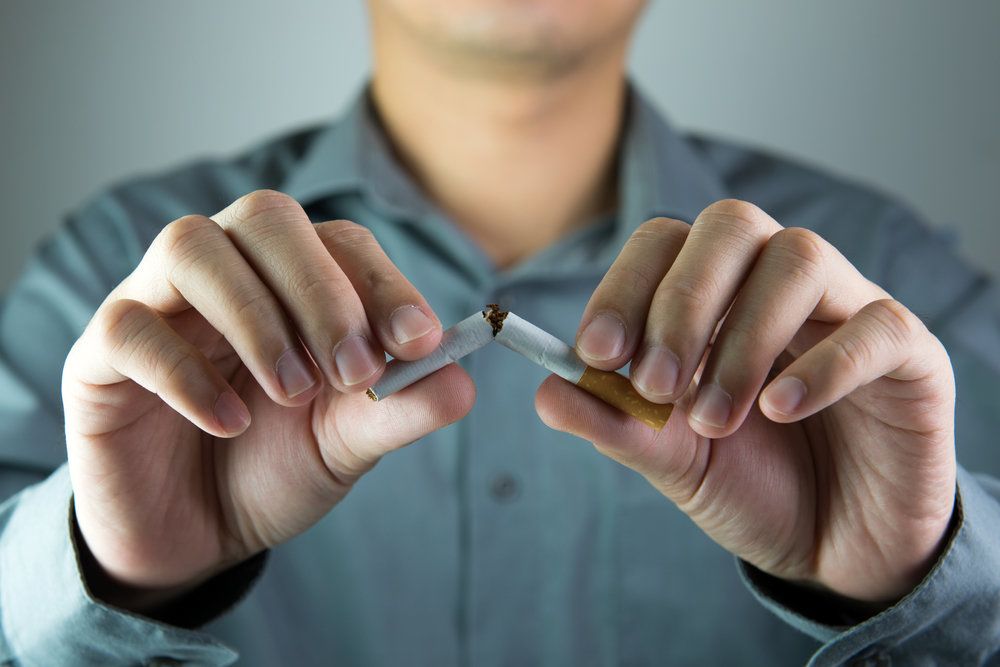 While there is much focus on how smoking affects the body, individuals often overlook the impact the habit has on their oral health. In fact, smoking and tooth loss is a common occurrence. For patients with missing teeth due to smoking, our dental practice in Bridgewater, VA, and Staunton, VA, is available with various restorative treatments.
The dentists at Smiles for Life are experienced in treating patients with missing teeth. One of the most popular procedures is dental implants. This surgery uses titanium posts which support natural-looking restorations for a new dazzling smile.
How Does Smoking Cause Tooth Loss?
Research has shown that smokers are twice as likely to develop gum disease compared to individuals who don't smoke. Additionally, the more cigarettes you smoke, and the longer you smoke, the higher your chances of developing gum disease.
Gum disease begins with a sticky film that develops on the teeth and gums known as plaque. This plaque contains harmful bacteria and acids that first attack the enamel of the teeth. The longer the plaque remains in the mouth, the more damage it does. The infection can reach the inner layer of the tooth. It can also cause the gum tissue to become inflamed, eventually leading to erosion of the bone that supports the teeth. The disease weakens these underlying structures, which can cause the tooth to loosen and fall out.
When Should I Seek Treatment?
You should seek treatment at our dental practice as soon as you notice any changes with your teeth. If you smoke and want to prevent tooth loss, you should check for holes, cracks, chips, and discoloration. If your gums are inflamed, bleeding, and painful, then you might have gum disease that could eventually lead to tooth loss. The sooner you visit our office, the better your outcome.
Am I a Candidate for Dental Implants?
When you come to our office to correct the effects of smoking, our dentists will examine you to confirm if you are a candidate for dental implants. The best candidates should:
Quit smoking as soon as possible
Be in good health
Have sufficient bone density
Be committed to regular exams
Practice good oral hygiene
Our doctors will also confirm your ability to receive implants by taking computed tomography (CT) scans to get a more detailed view of your mouth. This helps the surgeon determine the best placement of the implants.
How Are Implants Placed?
Once the treatment area has been numbed, the dentist will make a small incision in your gums to directly place the implant into your jawbone. Over the next four to six months, the implant will fuse with your jawbone, providing a stable base. As you wait, the doctor can place a temporary restoration.
Once your mouth heals, we will place an abutment. On top of that, we will install your customized dental crown to complete the process. The dental implants provide a natural, beautiful look and achieve improved function. If you have several missing teeth, we might recommend an implant-supported bridge or denture.
How Do I Care for My New Teeth?
Patients should follow their doctor's instructions for caring for their new teeth. To keep dental implant-supported crowns, bridges, and dentures looking their best, patients should visit their dentist regularly. Make sure to brush at least twice a day and floss daily. The more plaque you remove by properly cleaning, the healthier your teeth remain, and the longer they should last.
Schedule a Consultation
To learn more about smoking and tooth loss, we encourage you to contact our Bridgewater office by sending us a message or call us at (540) 828-2312. During a consultation, we can provide you with a customized treatment plan to restore your oral health.
Related to This