Can a Dental Implant Be Placed after Tooth Extraction?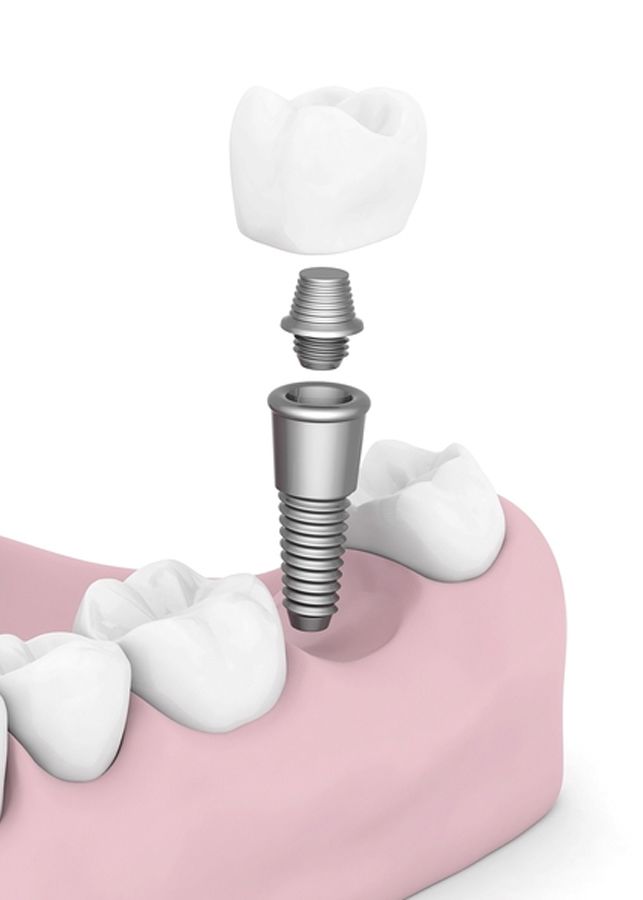 Dental implants provide a stable platform for a dental crown, bridge, or denture. Unlike traditional restorations, implants anchor false teeth directly to the jawbone.
If you are about to undergo tooth extraction at Smiles for Life Dental Care, serving Bridgewater, VA, and Staunton, VA, you can be fitted with a dental implant the very same day. Placement of a dental implant after tooth extraction offers oral health benefits while reducing your overall treatment timeline.
How Soon Can a Dental Implant Be Placed after Tooth Extraction?
There are many reasons why a tooth may need to be extracted. Following the removal of your tooth, dental implants can immediately restore natural oral function so you can speak and chew with confidence.
Following your tooth extraction at our Bridgewater, dental practice, you can have a dental implant immediately placed. Immediate loading, as the procedure is known, often delivers optimal restorative benefits.
If your schedule or other factors do not allow for immediate dental implant placement, your implant procedure can be scheduled for a later date.
Procedure Overview
Immediate dental implant placement follows the same steps as any dental implant procedure. One of our doctors will take careful steps to map out your jawbone and teeth using our Computed Tomography (CT) Scanner before your procedure.
Throughout your procedure at our dental practice, you will have the benefit of undergoing one of three sedation dentistry options: nitrous oxide, oral conscious medication, and intravenous (IV) sedation.
Often, the dental implant can be placed in the cavity left by the extracted tooth. Once your tooth is gently extracted, a small pilot hole will be drilled into the bone. Once your dental implant is placed, gauze will be used to control bleeding.
Following dental implant surgery, you will need to arrange for someone to take you home. You will be given detailed recovery guidelines that should be be followed closely. Over the next three to six months, your dental implant will fuse with nearby jawbone tissue through a natural process called osseointegration.
At some point during your recovery, your implant will have a small metal device called an abutment placed on it. The abutment holds your custom dental crown.
Benefits of Dental Implant Placement after Tooth Extraction
Dental implant placement after tooth extraction offers multiple benefits:
Prevention of jawbone atrophy
One dental surgery that does not require stitches
Preserved gum tissue
Less oral pain due to reduced overall treatment time
No loss of confidence due to a missing tooth
Is an Immediate Dental Implant Safe?
In the hands of an expert dentist, an immediate dental implant is absolutely safe.
Our dental team is committed to providing exceptional patient care. Whether your dental implant is placed immediately after tooth extraction or months later, you will benefit from our doctor's many years of experience and our office's advanced technology.
We proudly offer implants, mini implants, and the advance All-on-4® implants that allow patients to receive immediate-load restorations.
Schedule Your Dental Implant Consultation Today
Dental implants restore your bite and your self-confidence. Immediate loading can allow you to enjoy the benefits of dental implants without delay. To schedule your dental implant consultation, please contact our office online or call (540) 208-5911.
Related to This