How Long Will My Implant Surgery Take?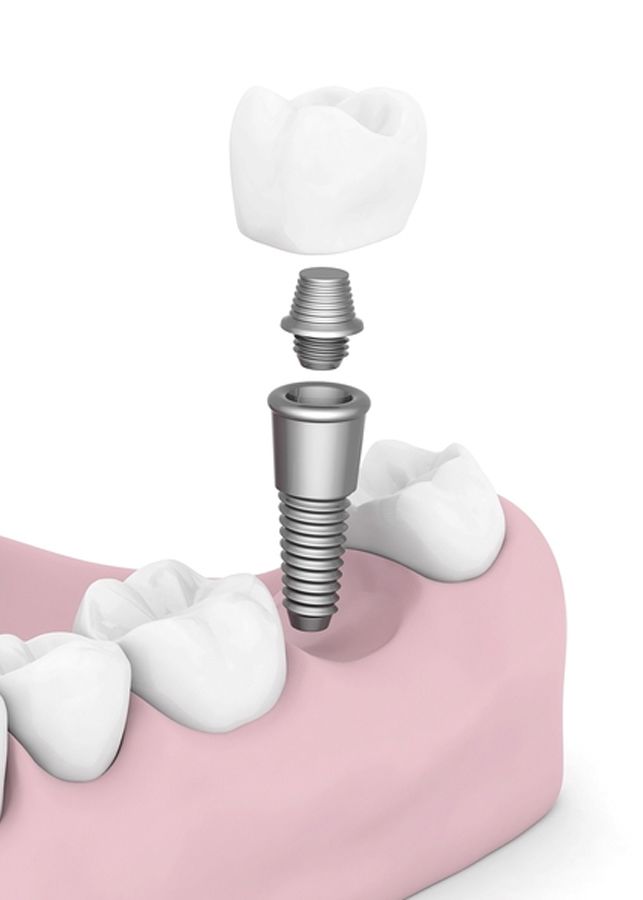 Dental implants restore natural chewing function following tooth loss through the placement of one or more titanium posts that can support a crown, bridge, or denture.
At Smiles for Life, serving patients in Bridgewater, VA, Staunton, VA, and surrounding areas, we offer a range of treatment options. To receive one or more dental implants, our patients will need to undergo oral surgery. Many patients wonder how long dental implant surgery takes. The straightforward procedure will vary in length depending on how many implants are being placed and other factors.
How Long Will Dental Implant Placement Take?
Once your dental implant procedure has been carefully planned out, one of our doctors will let you know how long your dental implant surgery will take. The biggest factor that determines how long your dental implant surgery will last is the number of implants that you are receiving.
A single missing tooth can be replaced with one implant that is fitted with a dental crown. An implant-retained bridge can be supported with as few as two dental implants while a partial or full denture will require multiple dental implant placements.
A single implant can be placed in as few as 30 minutes. More complex surgeries that require multiple dental implant placements may take three or four hours.
What Can Be Done to Make My Dental Implant Placement More Comfortable?
The thought of sitting for one, two, or three hours probably isn't a pleasant prospect for most people. To help patients relax through lengthy treatments, our office offers sedation dentistry. Nitrous oxide and oral sedation induce a feeling of well-being and calm. One incredible benefit of sedation dentistry is that sedatives alter our patients' perception of time.
Sedation dentistry can even shorten your overall surgery time by allowing one of our doctors to work more efficiently. If you have trouble sitting still for long periods of time, let one of our doctors know so he or she can explore your sedation dentistry options.
What Plans Should I Make Following My Procedure?
Following your dental implant placement, you will still be groggy if you underwent oral sedation. Nitrous oxide sedation wears off quickly. Your mouth will still be numb from the effects of local anesthesia. After a short waiting period, you will be released so someone can drive you home to rest.
Your recovery guidelines will include instructions on when to begin taking pain medication. Don't wait too long. As the local anesthesia wears off, you won't want to be without the benefit of pain meds. Patients should fully rest for the remainder of the day following dental implant placement.
Undergoing dental implant placement requires an upfront commitment of time and resources. We recommend that patients take it easy for two to three days following their implant placement to reduce their risk of developing complications.
Schedule Your Dental Implant Consultation Today
Our doctors will work to ensure that your dental implant surgery is no longer than necessary. With the aid of sedation dentistry, many of our patients report that the procedure seemed to elapse in a fraction of the actual time. To schedule your dental implant consultation, please contact our office online or call (540) 208-5911.
Related to This