Dental Implants Prevent Bone Atrophy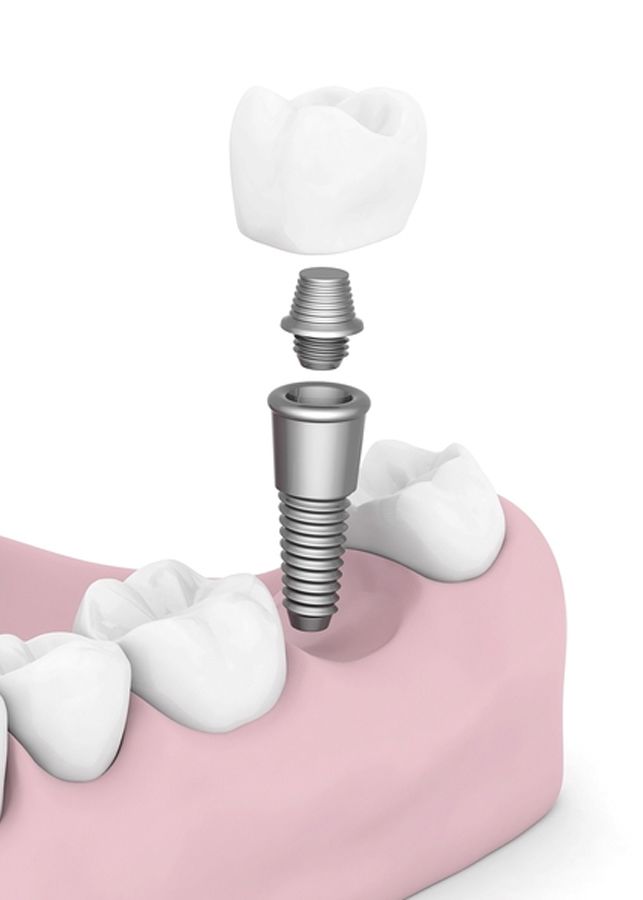 Dental implants replace missing tooth roots. The titanium posts can support a crown, bridge, or denture. Implant-supported prosthetics offer superior stability compared to traditional prosthetics.
One of the oral health benefits of dental implants is the prevention of bone atrophy. If you live in Bridgewater, VA, or Staunton, VA, and desire a permanent solution to tooth loss that also preserves jawbone health, one of our dentists can have you fitted with dental implants and a durable prosthetic that restores form and function to your smile.
Common Causes of Bone Atrophy
Bone atrophy is an unfortunate and unavoidable consequence of tooth loss. Bone loss causes the alveolar bone that supports and surrounds teeth to slowly degrade and be reabsorbed into the body. The reason for bone loss is simple. Without the presence of teeth, the body no longer needs to continually rebuild and reinforce the alveolar bone.
Natural tooth roots act as tiny bone stimulators that continually remind the body that the teeth need to be supported and reinforced. Eating and chewing place great pressure on the jaws, and the body responds by supporting parts of the body that experience periodic stress.
What Does Bone Loss Look Like?
Jawbone atrophy compounds the aesthetic problems that result from tooth loss. Over time, bone atrophy can leave your cheeks looking sunken-in. This undesirable result of tooth loss can leave you looking many years older than your actual age. The loss of a molar in the upper jaw can cause significant amounts of bone resorption.
How Do Dental Implants Prevent Bone Atrophy?
Dental implants prevent bone atrophy through the same natural process that tooth roots do. The act of chewing sends important signals down through the implant and to the surrounding bone.
Each dental implant acts as a natural stimulator that promotes bone generation nearby. If your dental implant is placed soon enough, it can completely eliminate your risk of bone atrophy.
Prevent the Need for a Bone Graft
If you recently lost a tooth or are planning on having a tooth extracted, your best bet is to have a dental implant placed as soon as possible. Bone loss begins soon after the loss of a tooth. Noticeable bone loss will occur within the first year of the loss of a tooth and continue in the years after.
When patients wait too long to have one or more dental implants placed, they sometimes lose candidacy for the procedure. To gain candidacy, patients who have suffered jawbone atrophy will need to undergo a bone graft. This procedure can extend the treatment timeline for dental implants by several months.
To prevent the need for additional oral surgery, we recommend that parents schedule their dental implant placement shortly after tooth extraction.
Prevent Bone Atrophy with Dental Implants
Following the loss of a tooth, one of our doctors can surgically place a dental implant that preserves bone health and prevents the loss of bone density. Dental implants preserve your natural facial structure and prevent the appearance of sunken-in cheeks.
To learn more about the oral health benefits of dental implants, contact our office online or call (540) 828-2312.
Related to This