Swelling after Dental Implant Surgery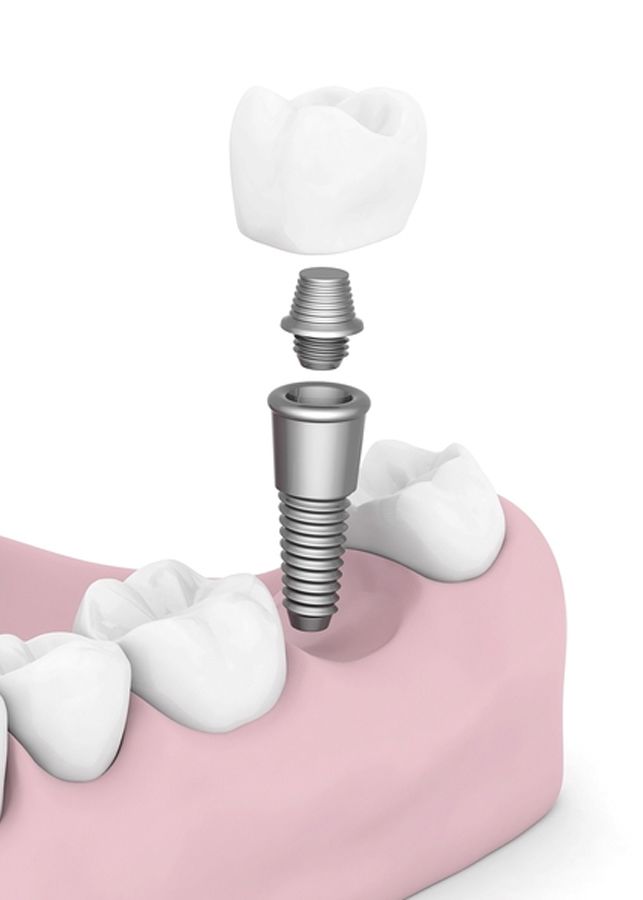 Dental implants are a revolutionary tooth loss treatment, and the closest replica to the natural teeth. Dental implants consist of a tiny titanium screw that sits in the jaw to act as an artificial tooth root, an abutment post that secures dental restorations, and a restoration that replaces the crown of a tooth.
Dental implants are placed through an oral surgery procedure. Following dental implant surgery, patients can expect to experience some side effects, one of which is swelling. At Smiles for Life, we prepare our Harrisonburg, VA, patients for how best to deal with swelling after dental implant surgery.
How Severe Is Swelling after Dental Implant Surgery?
It is difficult to prepare patients for exactly how much swelling to expect after dental implant surgery because every person's recovery is unique. Some patients may develop minimal swelling that primarily effects the area directly surrounding the surgical site. Others may experience significant swelling that extends across the side of the face. Most of our Harrisonburg patients fall somewhere in the middle. It is common for patients to deal with moderate swelling around the gums and cheeks in the days following dental implant treatment.
How Long Will Swelling Last?
Every person heals and recovers at his or her own rate, so inflammation may last longer for some patients than it does for others. However, on average, patients can expect swelling to last for about a week after dental implant surgery. Inflammation usually peaks around 48 hours after treatment and then begins to gradually subside. Within about five to seven days, the majority of swelling should be gone.
Tips to Minimize Swelling
Swelling is a natural part of the surgical recovery process and isn't usually any cause for concern. Still, inflammation can exaggerate discomfort after dental implant surgery, and it tends to make patients feel self-conscious about their appearance, so it is understandable that most are eager to treat the condition.
While there isn't really anything that can be done to prevent swelling, there are steps that our Harrisonburg patients can take to minimize inflammation:
Apply ice packs to the cheeks closest to the surgical site; apply for 15 to 20 minutes at a time several times a day for the first 48 hours of recovery
Take over-the-counter pain medication that contains anti-inflammatories
Keep the head slightly elevated while resting
Avoid bending, lifting, and other strenuous activities
Stay well-hydrated
Limit salt intake until swelling has subsided
Look for Signs of Complications
Most people recover from dental implant surgery without any issues, but occasionally complications develop. Patients should be on the lookout for any potential signs of complications, including:
Prolonged inflammation
Swelling that worsens over time
Extreme pain at the treatment site
Fever
If any of these symptoms develop, they should be reported to our dentists as soon as possible so that we can rule out infection or other complications.
Contact Us
If you have questions about dental implant surgery, the dental team at Smiles for Life would be happy to provide you with more information. Send us a message at your earliest convenience, or call (540) 208-5911 to schedule an appointment.
Related to This