Dental Implants and Smoking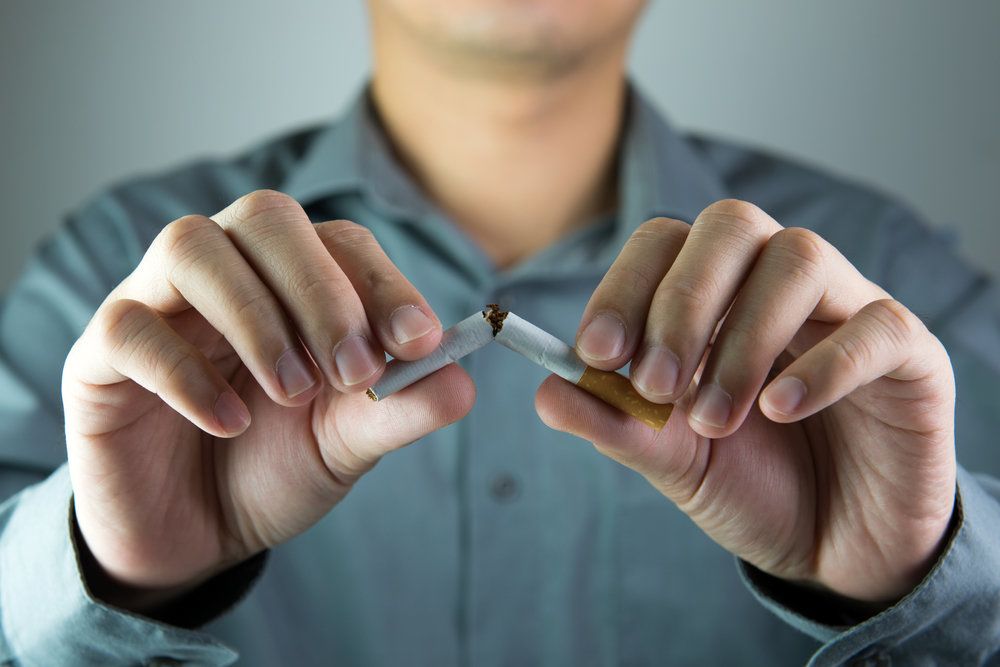 According to estimates from the Centers for Disease Control and Prevention (CDC), roughly 14 percent of American adults smoke. That's more than 34 million people. Smoking increases your risk of lung disease, heart disease, stroke, and even tooth loss. It can even lead to failure of dental implants treatment.
Dr. Joe McIntyre, Dr. Dan Whiting, Dr. Kelsey Rockey, and Dr. Bryant Ash have helped so many people in the Harrisonburg, VA area who suffer from dental problems caused by tobacco products. The team at Smiles For Life would like to consider smoking's links to tooth loss, and how smoking impacts implant dentistry treatment.
Smoking and Tooth Loss: Understanding Link
If you smoke, there's a greater likelihood that you'll develop gum disease. This bacterial infection of the gums has been linked to greater risk of tooth loss. According to dental statistics from the CDC, smokers are twice as likely to develop gum disease than non-smokers. Gum disease can lead to tooth loss due to the loosening of tooth roots and the infection of the pulp within the teeth.
Viewed this way, smoking is one reason why people may get dental implants. Yet smoking can also contribute to unsuccessful dental implant treatment.
Gum Disease and Implant Failure
If you develop gum disease during dental implant treatment, it can cause serious issues with the effectiveness of the dental implants.
Smoking after the oral surgery to place dental implants will increase your risk of gum disease. Smoking will also slow down healing time during a crucial phase of treatment. These two issues can both result in the dental implants not fusing with the jawbone followed by total implant failure.
Implant Failure and Peri-Implantitis
Even if you smoke well after osseointegration, developing gum disease can lead to infections around the dental implant that cause failed treatment. This type of gum disease is known as peri-implantitis, and it can eventually result in bone loss of the jaw if not treated properly.
Quitting Smoking Before Oral Surgery
In the lead up to the dental implant surgery, we instruct our Harrisonburg patients to quit smoking and the use of tobacco products. This helps ensure the gums are healthy and that recovery times won't be too long.
Avoid Cigarettes and Tobacco Once Dental Implants Are Placed
After having dental implants placed, we also tell our patients to avoid the use of tobacco products. This will help reduce the patient's risk for gum disease and prevent implant failure in the long run.
Use Implant Dentistry as an Excuse to Quit
Getting dental implants can be a new start for your smile and your health habits in general. We recommend that patients kick their smoking habit for good once they have dental implants in place.
Quitting is easier said that done, but there are many resources out there to make the process easier. You can speak with us to learn more, or you can speak with your general practitioner. Just remember that your smile, your lungs, your heart, and your loved ones will thank you for not smoking.
Contact Smiles For Life
For more information about implant dentistry and why it may be the ideal treatment option for you and your needs, be sure to contact our skilled team of cosmetic and restorative dentists. You can reach our dentists by phone in Harrisonburg at (540) 828-2312.
Related to This