All-on-4® Dental Implant Candidates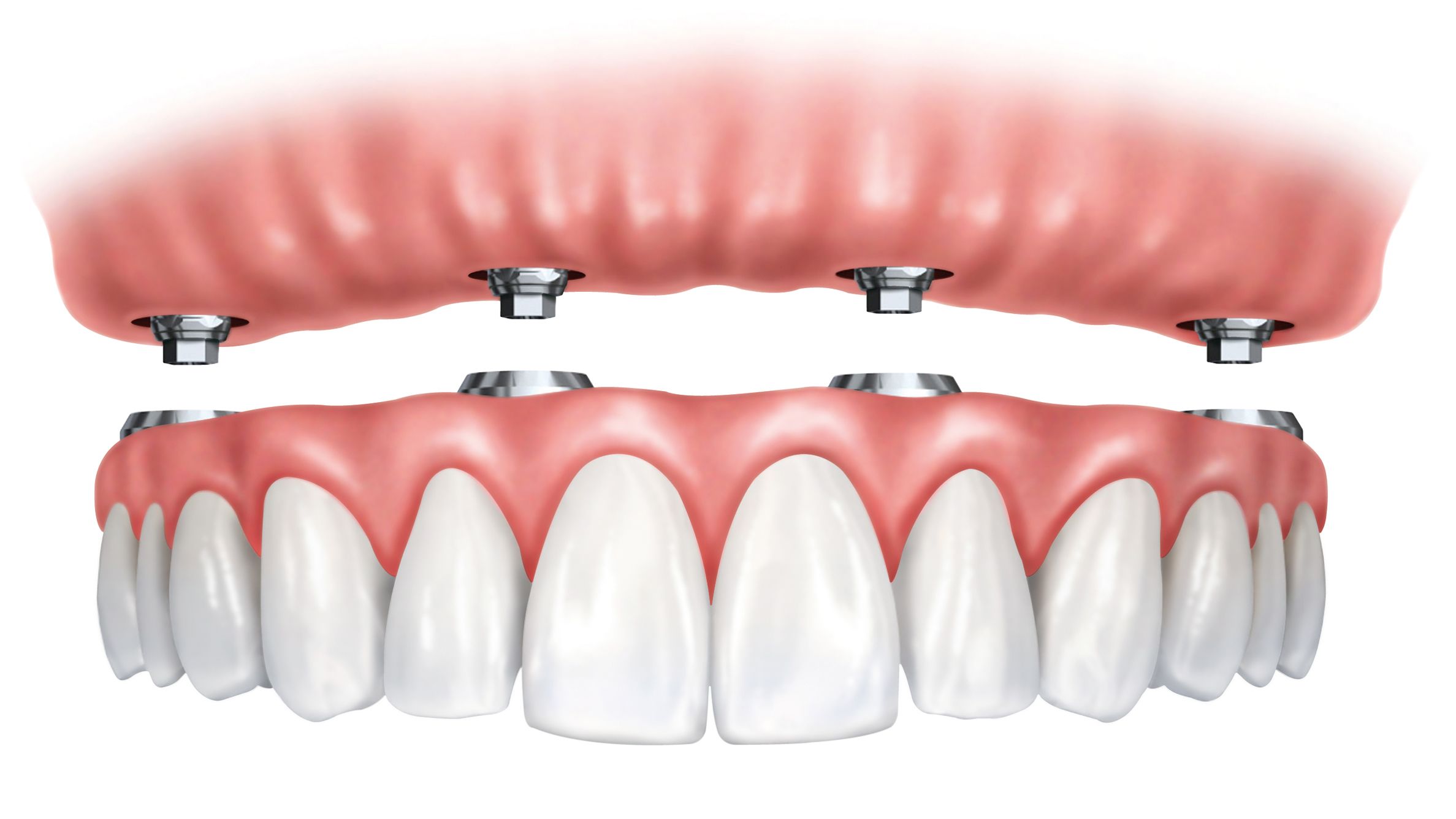 When tooth loss occurs, dental implants are often the preferred treatment method. Dental implants replace the roots and crown of a tooth to restore oral functions while preserving the structure of the jawbone. Unfortunately, not all patients are ideal candidates for traditional dental implants.
All-on-4® dental implants are a good alternative for patients who are not candidates for traditional dental implants. All-on-4 dental implants replace an entire arch of teeth with just four strategically placed dental implants. At Smiles for Life in Harrisonburg, VA, we can let patients know if they are good All-on-4 candidates.
Significant Dental Damage
Most cases of dental damage can be repaired, and whenever possible, it is ideal to keep the natural teeth. However, if catastrophic damage occurs, or if professional dental care is neglected, the teeth may get to the point that it is no longer possible to save them.
When the teeth can no longer be restored, extraction is likely the best option. Depending on how many teeth are missing, it may be best to rebuild the smile using All-on-4 dental implants.
Complete Tooth Loss
If our Harrisonburg patients have lost all of their teeth or an entire arch of teeth, the strength, function, and beauty of the smile are compromised. All-on-4 implants are often ideal in situations such as these because they support a full set of dentures with just four dental implants. All-on-4 implants can rebuild the smile and provide the jawbone with the stimulation that is needed to prevent bone atrophy.
Insufficient Bone Density for Traditional Implants
Traditional dental implants are a great solution for tooth loss. However, for dental implant treatment to be a success, the jawbone needs to fuse with the dental implants. This process, which is known as osseointegration, will not take place if the patient has insufficient bone density.
If patients have experienced bone degeneration and they are still interested in dental implant treatment, they will need to receive a bone graft. Unfortunately, a bone graft adds to the cost and length of dental implant treatment.
All-on-4 implants may be a better alternative for patients with insufficient bone density. Traditional dental implants are placed vertically, but All-on-4 implants are strategically placed to make the most out of the patient's existing bone tissues. By placing the back two implants at an angle, our dentists can help many All-on-4 patients avoid the need for a bone graft.
Desire for Fast Results
Traditional dental implants offer many benefits, but the primary drawback is that it can take around a year for the smile to be completely restored because the gums and bones need to heal after each stage of treatment. All-on-4 implants can be restored immediately. This means that it is possible for our Harrisonburg patients to come in with missing teeth and leave the same day with a full set of attractive and stable dentures.
Get in Touch
If you are missing an entire arch of teeth, you may be an ideal candidate for All-on-4 dental implants. If you would like to learn more about this tooth loss treatment, send us a message at your earliest convenience, or set up an appointment with one of our experienced dentists at Smiles for Life by calling (540) 828-2312.
Related to This