How to Achieve an Instant Smile Makeover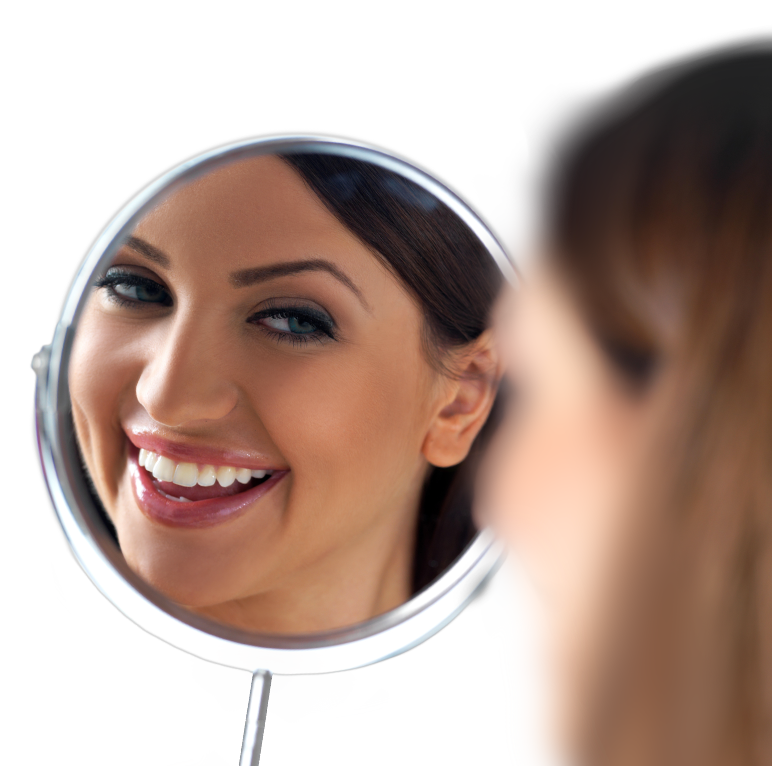 Getting a perfect smile sound easier said than done. There are so many flaws that can affect the way our teeth look, and complete smile makeover treatment can take months if not years. For some patients, however, getting a full smile makeover for chips, cracks, stains, gaps, and other dental flaws might be achieved in an instant. That is the potential and versatility of porcelain veneers.
Drs. Joe McIntyre, Dan Whiting, Kelsey Rockey, and Bryant Ash have helped countless people in the Harrisonburg, VA area with porcelain veneers, achieving instant smile makeovers in the process. The Smiles for Life team would like to go over some of the basics of porcelain veneers below so you understand how they can be used to achieve fast smile makeover results.
About Porcelain Veneers
Porcelain veneers are thin shells of dental ceramic that are affixed to the fronts of the teeth. When in place, porcelain veneers mask cosmetic flaws from view. All anyone sees are a perfect set of teeth.
By placing just a few select porcelain veneers, a dentist can give a patient an instant smile makeover, helping them have a perfect-looking smile.
Problems that Porcelain Veneers Can Treat
Porcelain veneers are able to treat the following dental problems:
Chipped teeth
Cracked teeth
Dental stains
Tooth discoloration
Tooth gaps
Tooth size issues
Twisted teeth
Uneven teeth
Given this level of versatility, it should come as no surprise that our Harrisonburg cosmetic and restorative dentists often use veneers to enhance patient's smiles.
The Benefits of Porcelain Veneers
The benefits of porcelain veneers are numerous. They include:
Natural Appearance - Porcelain veneers are made from a semi-translucent material. This means that light passes through them much like natural tooth structure. When viewed up close in natural or artificial light, the veneers will still look natural.
Easy to Place - Placing porcelain veneers is simple. A small amount of tooth structure is removed from the front of a tooth and a custom veneer is affixed in place.
Durable - Porcelain veneers are made from durable materials, which allows patients to bite and chew like they normally would.
Versatile - As you have seen above, porcelain veneers can be used on a whole host of dental issues that impact smile aesthetics.
Ideal Candidates for Porcelain Veneers
Good candidates for porcelain veneers are people who suffer from cosmetic flaws affecting their smile. They should be in good dental health otherwise. Any health issues with tooth structure or dental alignment will be better addressed through restorative or orthodontic procedures, respectively.
Other Smile Makeover Options
While porcelain veneers are an excellent option for instant smile makeovers, sometimes patients require more cosmetic work. In these cases, other treatments such as dental bonding, teeth whitening, and gum contouring can be used to achieve smile makeover results.
During your consultation at our Harrisonburg dental practice, we will determine if an instant smile makeover with porcelain veneers or a more traditional smile makeover is right for you.
Learn More About Smile Makeover Treatment
For more information on porcelain veneers and your many other options for smile makeover treatment, be sure to contact our team of experienced cosmetic and restorative dentists. The team at Smiles for Life can be reached by phone at (540) 828-2312.
Related to This