What to Expect during a Sleep Study for Sleep Apnea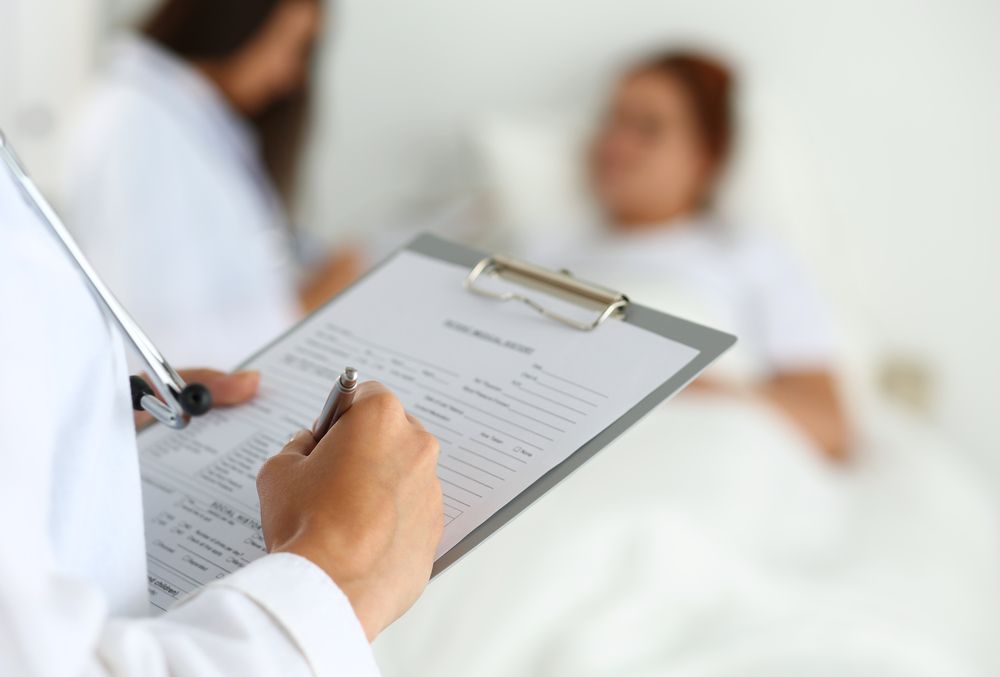 If you are experiencing the symptoms of sleep apnea, a sleep study can determine if you suffer from the condition. During a sleep apnea test, a physician will monitor your sleeping patterns, oxygen levels, and heart rate.
At Smiles for Life, our team works with a network of sleep experts and facilities in the Harrisonburg, VA area. We can refer you to the appropriate professional to conduct your sleep apnea test.
If you have been diagnosed with sleep apnea, our team can develop a custom treatment plan tailored to your unique needs. In many cases, treatment involves the use of custom oral appliance.
Do I Need to Undergo a Sleep Study?
If you are concerned that you may have sleep apnea, you should schedule an appointment at our practice or with a general physician who can refer you to a sleep study specialist.
You may be a candidate for a sleep study if you have been suffering from common sleep apnea symptoms, including snoring, restlessness, and daytime fatigue. Before attending a sleep study, it is important to contact your insurance company to determine your coverage, as some policies only cover certain aspects of treatment.
A sleep study can take place in your home or at a sleep study facility. You will wear special monitors, bands, or devices. During the test, a trained specialist will monitor your brain
activity, eye and chin movements, heart rate, oxygen and carbon dioxide levels, respiration, and sleeping habits through several stages of sleep.
In-lab Sleep Study
A sleep study is generally performed at a sleep center, but can also be conducted in the comfort of your home. Most rooms in a sleep center feel much like a hotel room, featuring a private space and bathroom. You can also bring your own pillow to make it feel more comfortable.
Once you are ready, the specialist can make sure all necessary monitors are in place.
If the specialists diagnose obstructive sleep apnea immediately, they may wake you to provide you with a device designed to help you breath better. You will be encouraged to fall back to sleep so the specialist can monitor how you respond to treatment. The experience is non-invasive, and in the morning you can return home.
At-home Sleep Test
In other cases, a sleep study can be performed in the comfort of your home. Your doctor will provide you with a simplified version of the same tests used at a lab to measure your blood oxygen levels, breathing patterns, airflow, and heart rate.
These tests identify drops in oxygen levels when cessation of breathing occurs. If tests are inconclusive, the doctor may recommend that you visit a sleep lab for additional testing.
After you have been diagnosed with sleep apnea, you can undergo the recommended treatment to help you achieve a better night's sleep. This may include oral appliance therapy, positive airway pressure (CPAP), orthodontics, or surgery. In conjunction with your sleep study results, we can conduct a thorough examination to determine your personalized treatment plan.
Your Journey to Sound Sleep
If you are experiencing the symptoms of sleep apnea, you do not have to suffer through another sleepless night. Contact our office online or call (540) 828-2312 to schedule your consultation with one of our doctors.
Related to This