What's the Frequency of Invisalign® Appointments?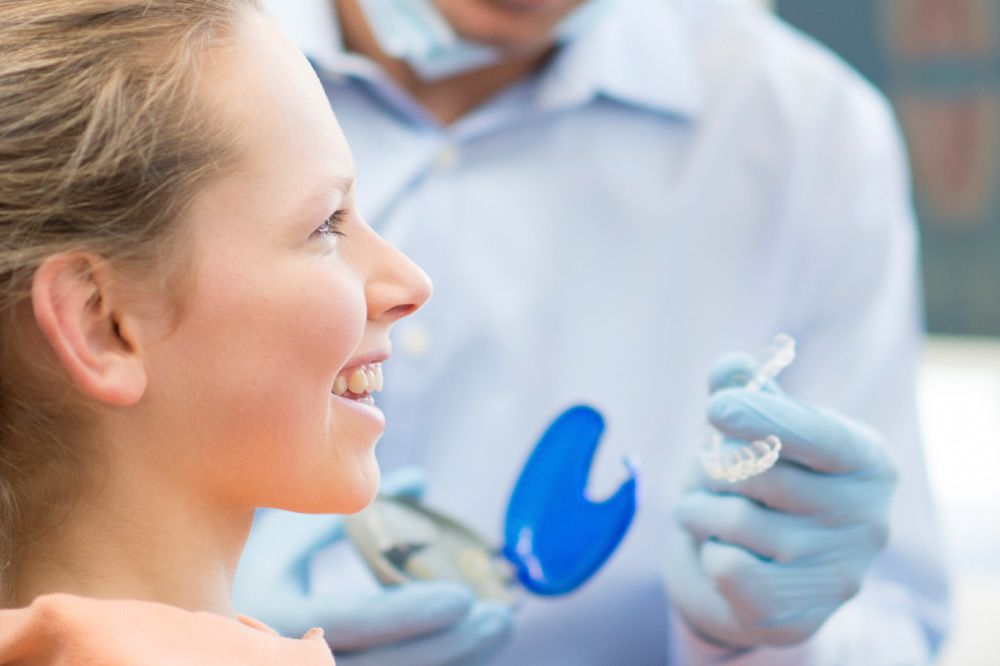 Invisalign® is a revolutionary orthodontic system that improves the appearance of crooked, overlapped, and gapped teeth using a series of discreet, clear aligners.
If you are considering Invisalign® for your orthodontic treatment, you may be wondering about the frequency of Invisalign® appointments. At Smiles for Life Dental Care, our team of dentists are happy to answer questions about Invisalign® appointment frequency. If you live in or around Harrisonburg, VA, contact our team today to learn more about Invisalign® and what you may expect for your appointment timeline.
Invisalign® Appointments Help Keep Treatment on Track
Invisalign® is a discreet alternative to traditional orthodontics, giving those with alignment issues a beautiful smile without the use of metal braces. Instead of braces, clear aligner trays are worn to gradually reposition the teeth.
During the treatment process, patients should expect to attend several appointments to check the progress of their treatment and to make sure treatment is on track. The total number of visits will depend on the overall length of treatment, which on average takes about 12 months.
Check-up appointments occur as frequently as every four to eight weeks for the duration of treatment. Using the average treatment time of 12 months means appointments are about once a month or once every other month.
There are a few more appointments in addition to regular checkups Invisalign® patients need to attend. Let's take a closer look at the different appointments needed for Invisalign® treatment to better understand the typical Invisalign® appointment frequency.
The First Appointment
Invisalign® treatment starts with an initial consultation. During this first appointment, three-dimensional digital scans will be taken of both the upper and lower teeth.
A plan is created to determine the proper movement of the teeth to achieve the desired alignment by the end of treatment. Patients are shown this plan, along with the digital scans, to ensure they understand the treatment process and are happy with the end goal.
At the end of the initial appointment, the digital scans and treatment plan are sent to an Invisalign® lab where the aligners will be custom-crafted.
Beginning Treatment
Once the Invisalign® aligners are ready, an appointment will be made to fit the first pair of aligners. During this appointment, the first set of aligners will be checked for proper fit and patients will be advised on how to care for the aligners and their teeth during the Invisalign® treatment process.
Each set of aligners are worn for two weeks. Changing aligners every two weeks helps gradually move the teeth to their desired position.
Follow-up Visits
All Invisalign® patients will need to attend regular follow-up, or check-up, appointments to ensure treatment is progressing properly. Adjustments can be made to the treatment plan during these follow-up appointments to keep treatment on track.
In general, follow-up appointments are needed once every four to eight weeks. These appointments are typically short, lasting only about 15 minutes or so.
The number of follow-up visits will depend on the length of time needed for treatment. As previously discussed, an average 12-month treatment plan will result in about six to 12 follow-up appointments, which is about one appointment a month or one appointment every other month.
The Final Appointment
At the end of treatment, an appointment will be needed to check the final alignment of the teeth. During this last Invisalign® appointment, the teeth are checked to ensure the desired results were achieved.
Find out More about Invisalign®
For more information about Invisalign®, we welcome you to call our staff at (540) 828-2312 to schedule a consultation.
Related to This