Yard Sale Success: Thank You!
Thank you to everyone who helped out with our yard sale, especially through your donations! From about 3:00pm to 7:00pm on Friday the 21st, we had a steady stream of patients and friends dropping off items.
Due to your generous donations, Kyle (Dr. Whiting's son) was able to raise approximately $1400 to use toward building a playground for the orphans at the Kay Anj Village in Haiti. This is the same village where Dr. McIntyre and Becky have established a free dental clinic for the children and community there.
Kyle will be travelling to Haiti with Dr. McIntyre, Becky, and other volunteers on October 14th to build the playground for his Eagle Scout Project. We will definitely keep you updated with lots of pictures of the progress!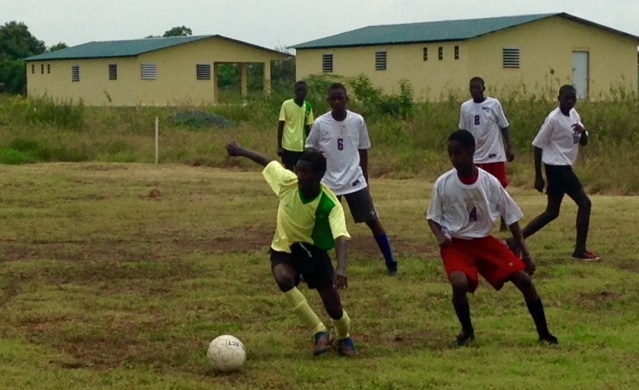 If you would like to contribute to the dental clinic in Haiti, go to www.helpinghaitianangels.org and click on the donate tab. Scroll down to "Apply my gift to:" and then click on KAV dental clinic. Our clinic still needs one more x-ray sensor, and $5 or $10 adds up quickly. Every donation is tax deductible with a receipt provided. Your gift could help change the lives of many children in need.
Related to This