Is Invisalign Painful? What to Expect during Treatment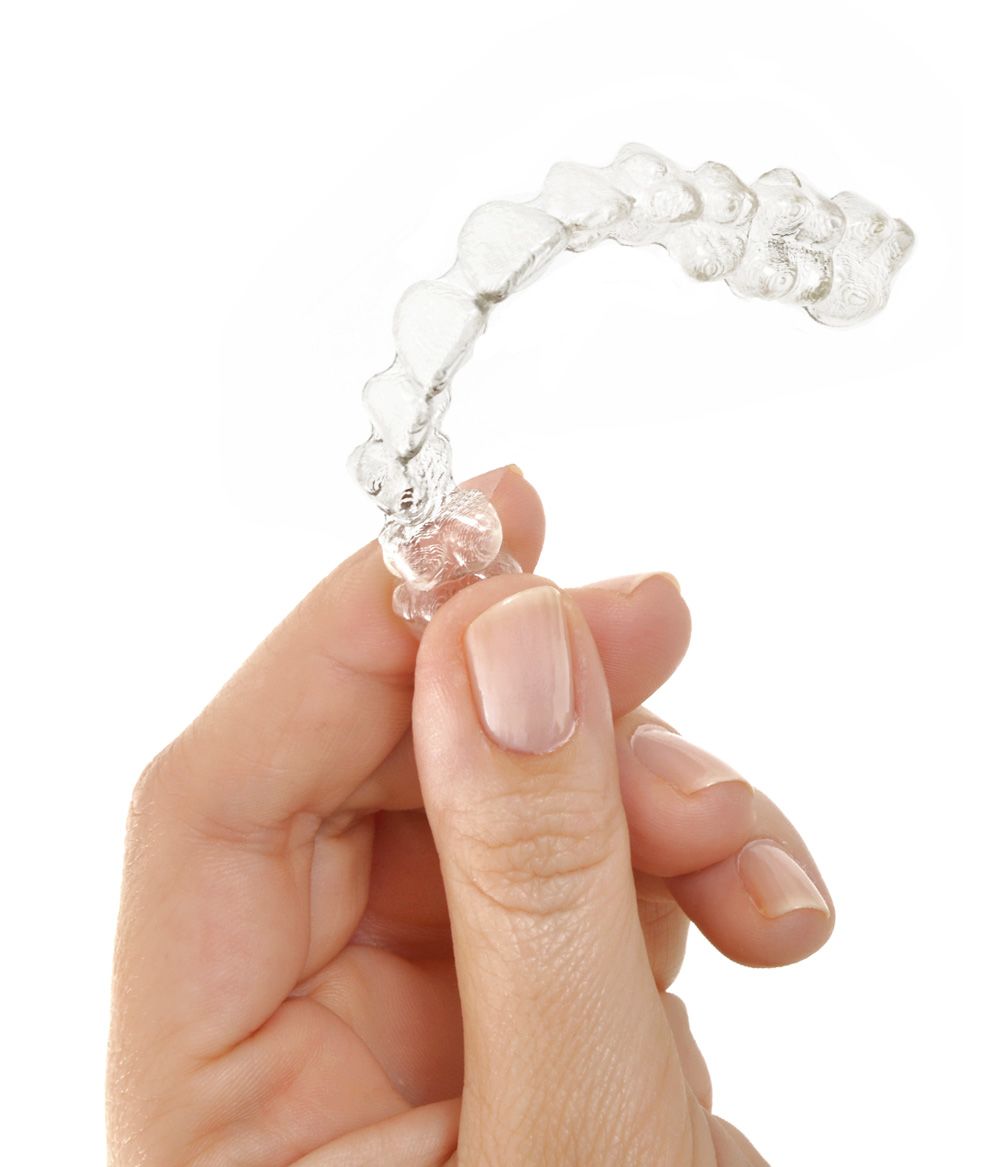 Patients that want to straighten their teeth discreetly can benefit from Invisalign®, a popular alternative to metal braces offered at our Harrisonburg, VA dental practice. If you are considering Invisalign, you are probably curious about what to expect during treatment.
At Smiles for Life, many patients wonder if Invisalign is painful. Today, our team will explore the answer to this question and offer tips on how to get the most out of your orthodontic treatment.
How Invisalign Works: A Brief Overview
One of the most common complaints regarding traditional metal braces is how noticeable they are. Invisalign addresses this issue directly with a virtually invisible treatment option.
Rather than using metal bands, wires, and brackets to straighten the teeth, the Invisalign system slowly shifts teeth into their desired positions using a series of clear, thermoplastic trays. Because there are no rough metal components, Invisalign is generally more comfortable than conventional braces.
Is Invisalign Painful?
Although most patients agree that Invisalign is more comfortable than metal orthodontic appliances, this system can still cause some tenderness and discomfort. However, these side effects are normal and to be expected with this type of treatment.
In the sections below, we will discuss the types of discomfort that patients can anticipate during Invisalign treatment and offer a few tips and tricks on how to alleviate that tenderness.
General Discomfort from Tooth Movement
During Invisalign treatment, the current set of aligner trays are switched out for a new set in the series approximately every two weeks. The subtle differences in these aligners places strategic pressure on the teeth in order to move them.
Because of this force, many patients experience tenderness. Some individuals may feel this sensation while they are wearing the trays, while others may only experience it when they take the aligners in or out. To combat this discomfort, we recommend taking over-the-counter anti-inflammatories as needed, such as ibuprofen or naproxen.
Soft Tissue Irritation
Because Invisalign is completely metal-free, there is a reduced risk for irritated lips and cheeks. However, some Invisalign trays may have a rough edge, which could potentially aggravate the oral soft tissues.
If you notice this, it is important to bring it to your doctor's attention right away. Generally, a few simple adjustments can make your aligner trays much more sleek and comfortable.
Discomfort While Eating
One of the most significant benefits of Invisalign treatment is that patients can simply remove the trays whenever they eat or drink. This allows individuals to still eat all of their favorite foods without worry.
Even so, there may be times when softer foods are more comfortable, particularly if the trays have just been switched out. Typically, this tenderness is short-lived, and can be managed with over-the-counter pain relievers.
However, patients can also potentially minimize this discomfort by switching to their new aligners before bedtime. By doing so, your teeth and the supporting tissues will have several hours to become accustomed to the new fit.
Contact Us for More Information
If you are about to undergo Invisalign treatment, knowing what to expect can help alleviate fears and worries of the unknown. To learn more about the treatment options offered at our practice, schedule a consultation. Our team can design a personalized treatment plan to meet your unique dental needs. You can call us at (540) 828-2312 or contact us online anytime.
Related to This