Porcelain Veneers Aftercare to Protect Your Smile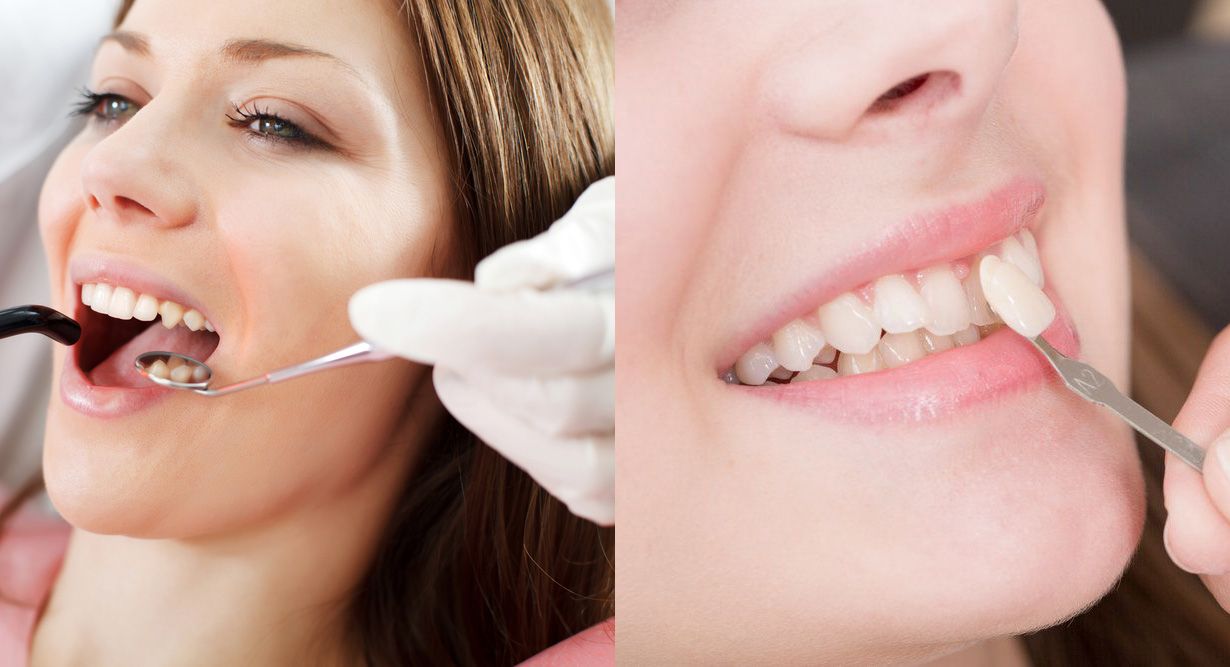 Are you considering porcelain veneers? Have you already undergone the procedure? Properly caring for your porcelain veneers will keep your teeth and gums healthy and maintain your beautiful new smile for many years to come.
Here, our team at Smiles for Life in Harrisonburg, VA discusses proper porcelain veneers aftercare.
Caring for Your Porcelain Veneers
Fortunately, caring for your porcelain veneers does not require anything in addition to your routine oral hygiene regimen. However, proper brushing and flossing is crucial. Letting your habits fall by the wayside could lead to serious dental issues, including decay, gum disease, and other forms of dental damage.
Whether you have restorations or not, you should brush at least twice per day with fluoride toothpaste and a soft-bristled brush. Flossing is also important and should be completed once a day at minimum. We also recommend using an anti-bacterial mouthwash at least twice a day.
Remember, even though porcelain is impervious to decay, the natural tooth structure underneath is not. Therefore, following these guidelines is vital to long-term success.
In addition to excellent oral hygiene, patients should attend all regular dental examinations and cleanings. During these visits, your doctor will assess your veneers and make sure they are still functioning properly.
What to Avoid
When it comes to porcelain veneers aftercare, knowing what notto do is just as important as knowing what to do. First and foremost, patients should never use their teeth as tools. This includes natural teeth, as well as restorations and veneers. Doing so will compromise the integrity of the veneers and could lead to premature damage.
Therefore, patients should avoid chewing on pens, pencils, and ice. Those who habitually bite their nails should find ways to deter this tendency. Habits such as these can cause hairline fractures in the veneers, or cause them to become dislodged.
Porcelain Veneers and Bruxism
Bruxism, or teeth grinding, can wreak havoc on your oral health. This condition can lead to all types of serious issues, including dental damage, tooth erosion, and temporomandibular joint disorder (TMD).
Porcelain veneers, or any cosmetic treatment, is not recommended until bruxism is treated successfully. If veneers are placed on a patient with untreated bruxism, the excessive forces can damage the restorations in a short amount of time, leading to cracks, fractures, or dislodgement.
If you clench or grind your teeth, talk to your doctor about a custom oral appliance. These mouth guards are designed to keep the teeth slightly apart to protect them from excessive pressure. Wearing one at night can significantly reduce the risk of complications.
How Long Do Porcelain Veneers Last?
On average, veneers last around 10 years. Patients who follow the recommendations mentioned here may enjoy their restorations for15 to 20 years. It is important to note, however, that as dental materials continue to advance, porcelain veneers could last even longer.
Learn More about Porcelain Veneers Aftercare
Porcelain veneers can transform your smile. Appropriate oral hygiene can help you protect your investment so you can take on the world with confidence. To learn more about porcelain veneers aftercare, reach out to one of our team members.
As always, we are available to answer any questions you may have regarding your treatment. You can contact us online anytime or give us a call at (540) 828-2312.
Related to This