Invisalign vs Traditional Braces: Which Should You Choose?
Taking the first step towards a straighter, healthier smile is a significant milestone. If you have decided to undergo orthodontic treatment, you may still be trying to decide which option is best for you. At Smiles for Life Dental Care in Harrisburg, VA, our doctors offer Invisalign® and traditional metal braces. Both are effective teeth-straightening options, but how do you know which one is the right choice for you? Meeting with a doctor can help you explore Invisalign vs braces and discuss the similarities and differences between the two.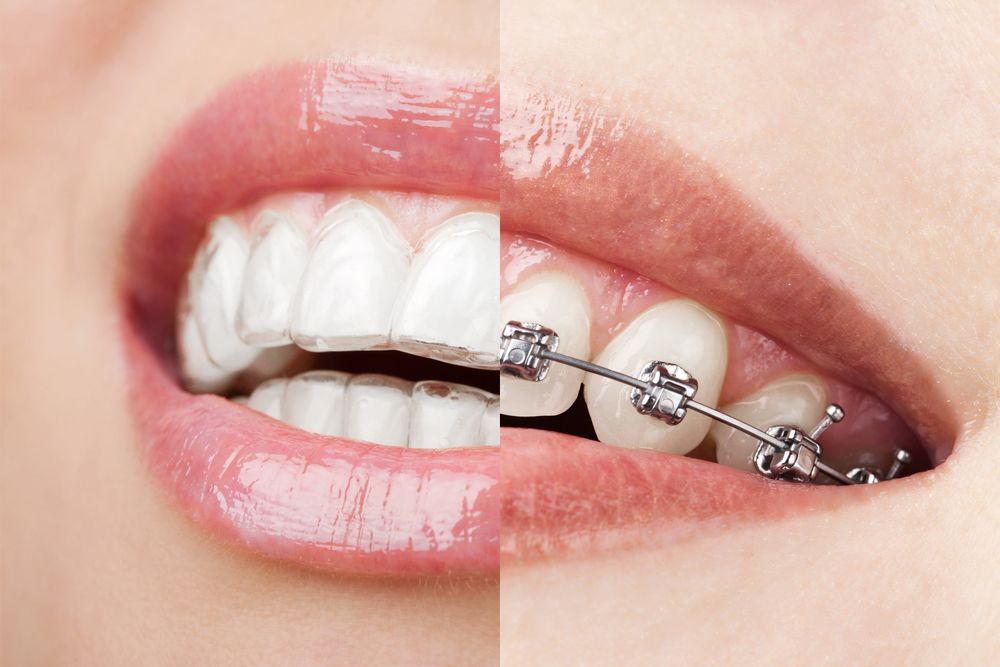 Invisalign vs Braces: An Overview
Both Invisalign and braces can move misaligned teeth using consistent, gentle pressure. The difference, of course, is that braces do this through the use of metal brackets and wires, while Invisalign achieves your end goal with a series of clear plastic trays. Invisalign has been around for the past 15 years or so, but traditional metal braces have been used in the field of orthodontics for decades. Invisalign can correct a wide range of orthodontic issues. In fact, most patients are eligible for this treatment. However, there are some cases in which traditional braces will achieve a more predictable outcome.
All about Braces
Traditional braces are non-removable. Although modern metal braces are visible, they are much more streamlined, sleek, and elegant than their older counterparts. Many of our younger patients choose to customize the hue of their braces using brightly colored elastics. If you prefer to be a bit more discreet, you can choose tooth-colored or clear elastics so your braces blend in a little more with your smile. Traditional braces are an excellent choice for patients with more complex forms of malocclusion, as they can address function and oral health in addition to aesthetics.
Cleaning around braces can be challenging, but we can help you find specialized brushes and tools for keeping your smile healthy during your treatment. You will also have dietary restrictions, as you will need to avoid certain hard, crunchy, or sticky foods. Although treatment times vary significantly for every individual, most patients can complete treatment within 18 to 24 months.
All about Invisalign
Invisalign trays are custom-made from a BPA-free thermoplastic material. Clear and removable, Invisalign is an outstanding option for teens and adults who are not thrilled with the idea of wearing metal braces. Because the trays are practically invisible, no one will know you are undergoing orthodontic treatment. Better still, since they can be removed to eat, drink, brush, and floss, you will have no dietary restrictions. Simply remove the trays to eat and reinsert them when you are finished.
This option is effective for treating mild to moderate cases of malocclusion. In order to be effective, Invisalign trays must be worn a minimum of 22 hours every day. If they are not worn consistently, treatment time can be lengthened and the outcome can be affected. Patients considering this option must be responsible and compliant.
Learn More
If you or your child are considering orthodontic treatment, understanding how Invisalign and braces work and what is required by the patient is extremely important. To learn more about your options or to schedule an appointment, contact our practice online anytime.
Related to This