The Porcelain Veneer Placement Process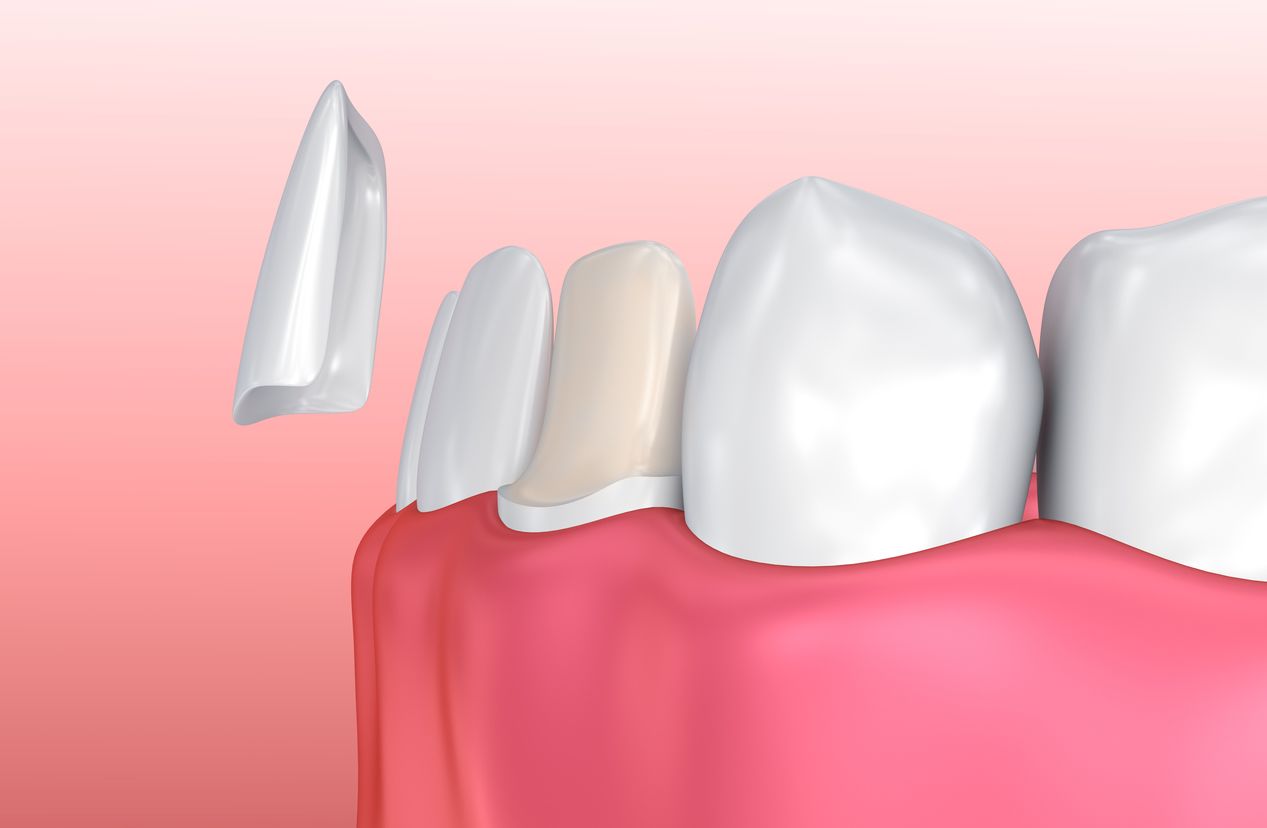 Among the many exceptional cosmetic dentistry treatments available to our valued patients, none surpasses porcelain veneers in terms of their power to transform virtually any smile, enhancing its natural beauty while preserving its unique appeal. At Smiles for Life Dental Care, we take meticulous care to custom-craft our veneers to each patient's personal needs and goals, whether they require one or two teeth to be touched up or their entire smile to be made over. Drs. Joe McIntyre, Dan Whiting, and Kelsey Rockey combine their finely honed aesthetic sensibilities with their peerless knowledge of the facial anatomy to produce the finest possible results for patients who undergo treatment with porcelain veneers.
As with most dental treatments, some preparation is required for the placement of porcelain veneers. The extent of preparation depends on the type of veneer for which you are a candidate: traditional porcelain veneers or minimum-prep porcelain veneers. Before discussing the process of placing porcelain veneers at our Harrisonburg, VA cosmetic dentistry practice, our dentists will first explain your veneer options and help you decide which one is best suited to your unique case.
Are you a good candidate for porcelain veneers? To find out, schedule your initial consultation at Smiles for Life Dental Care today.
The Porcelain Veneers Placement Process: Traditional Veneers
Porcelain veneers are known for their remarkably natural appearance. Indeed, they are virtually indistinguishable from natural teeth. Our dentists provide exact specifications to skilled ceramists at a trusted dental laboratory, where our veneers are hand-crafted from the finest-quality porcelain. Patients receive veneers that complement their surrounding natural teeth in terms of their size, shape, color, and even texture.
Once porcelain veneers return from the lab, they are bonded to the front surfaces of the natural teeth. While even traditional veneers are extremely thin, they would protrude unnaturally if they were bonded directly to the teeth without any preparation. Therefore, our dentists must remove a small amount of enamel from each tooth that is to be treated. This will not only allow for the thickness of the veneers, but create a suitable surface to which the veneer can bond.
Once the veneer is in place, and our dentists are confident in its fit and appearance, it is exposed to a special curing light so that the bonding material can harden. The procedure is then complete.
The Porcelain Veneers Placement Process: Minimum-Prep Veneers
Unlike traditional porcelain veneers, minimum-prep veneers are so thin that teeth require little to no preparation before their placement. In some cases, they can be bonded directly to the surfaces of the teeth without any enamel removed. However, it should be noted that not all patients will be good candidates for minimum-prep veneers. These veneers will not conceal more conspicuous aesthetic flaws such as dark stains as effectively as traditional veneers.
Nevertheless, for appropriate candidates, minimum-prep veneers represent an excellent alternative to their traditional counterparts.
Learn More about the Placement of Porcelain Veneers
To learn more about porcelain veneer placement, please contact Smiles for Life Dental Care today.
Related to This