Six Month Smiles® for Gaps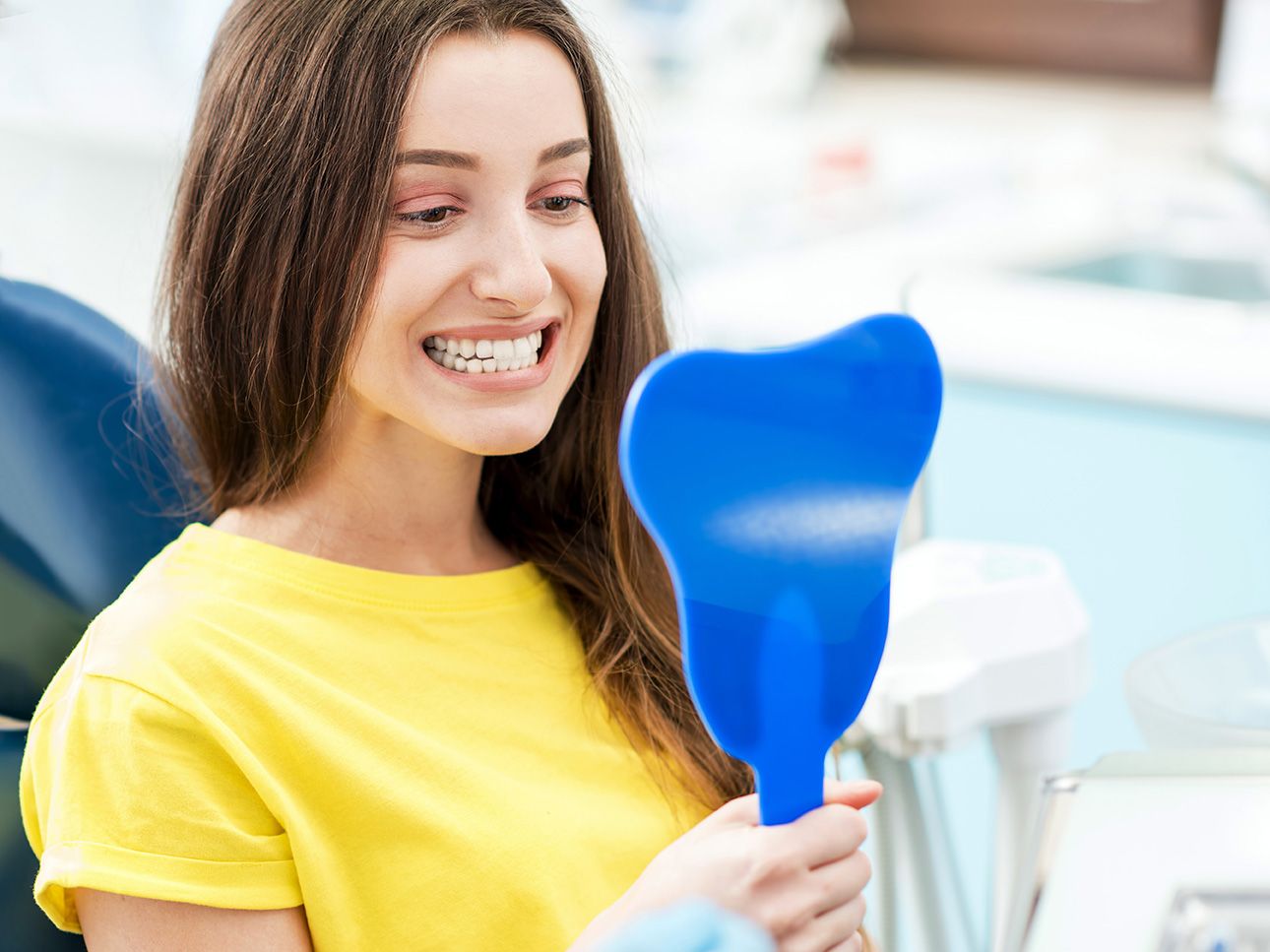 If you are dissatisfied with the appearance of your smile due to the presence of gaps between your anterior teeth, but you don't want to undergo treatment with traditional metal braces, then you may be an ideal candidate for Six Month Smiles®. Six Month Smiles® offers a remarkably efficient, highly discreet alternative to wire-and-bracket braces, giving teens and adults the opportunity to close gaps between teeth without compromising their smiles during treatment.
In discussing Six Month Smiles® for gaps at their Harrisonburg, VA cosmetic, restorative, and general dentistry practice, Dr. Joe McIntyre and Dr. Dan Whiting help patients to establish realistic expectations for the procedure. Although the orthodontic treatment is referred to as Six Month Smiles®, the name derives from the average time it takes to complete treatment and not to a guaranteed time by which treatment will be completed. Depending on the nature of the gapping, treatment could take somewhat less or somewhat more than six months.
Are you a good candidate for Six Month Smiles® for gaps? To find out, please schedule your initial consultation with Dr. Joe McIntyre or Dr. Dan Whiting at Smiles for Life Dental Care today.
How Does the Six Month Smiles® System Correct Gaps?
The principle behind Six Month Smiles® is precisely the same as that behind conventional metal braces. As with metal braces, Dr. McIntyre or Dr. Whiting will attach brackets to each of your teeth; however, in the case of Six Month Smiles®, these brackets will be clear, inconspicuous Lucid-Lok® brackets. These brackets will then be connected with a tooth-colored wire. Through the periodic adjustment of this wire, pressure will be exerted on the teeth, which will gradually but definitively guide them into their proper positions in the mouth. Teeth separated by gaps will be moved closer together, thereby closing the gaps, improving alignment, and strengthening the bite.
Although Six Month Smiles® has an accelerated timeline compared to conventional braces, the clear braces exert no more pressure than their metal counterparts. Therefore, there is no greater risk of damage to the teeth or their roots associated with Six Month Smiles® than there is with conventional orthodontic treatment.
The length of your treatment time will depend on the severity of your misalignment and the degree to which your teeth need to be moved. In most cases, gapping that would require one to three years to correct with metal braces can be corrected in four to nine months with Six Month Smiles®. Patients should expect to wear a retainer after treatment with Six Month Smiles® is complete in order to maintain their results and prevent a relapse of gapping.
Learn More about Six Month Smiles® for Gaps
If you would like to learn more about how Six Months Smiles® can be used to treat gaps between teeth, or if you want to schedule your initial consultation with one of our esteemed dentists, please contact Smiles for Life Dental Care today.
Related to This