Can Invisalign® Correct Overbites?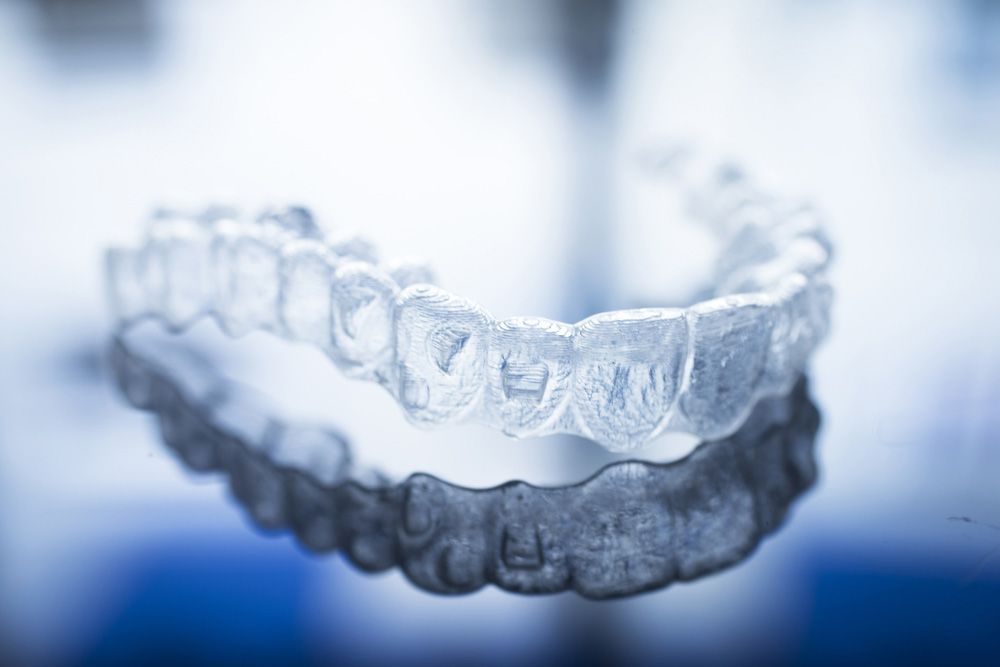 An overbite can make the smile look less than perfect and may cause dental issues, like uneven wear. Traditionally, metal braces were the only option to correct an overbite. Fortunately, there's a more cosmetically pleasing, discreet treatment option thanks to Invisalign®. Invisalign® offers bite correction using clear aligners, allowing patients to achieve a beautifully aligned smile without braces. For more information about Invisalign® for overbite correction, schedule a consultation with Bridgewater, VA dentists Joe McIntyre, Dan Whiting, and Kelsey Rockey.
What Is an Overbite?
An overbite is a type of alignment issue in which the front teeth of the upper jaw overlap the lower front teeth. In some cases, the overlap may be so severe that the lower teeth will bite into the roof of the mouth.
Overbites may be dental in nature or skeletal. With dental overbites, only the upper front teeth protrude forward, commonly called "buck teeth." With skeletal overbites, the upper jaw protrudes forward, causing the upper teeth to overlap the bottom teeth.
The Cause of Overbites
Overbites may be hereditary or develop due to certain oral habits during childhood. These habits include thumb-sucking, pacifier or bottle use, nail biting, and a swallowing disorder called tongue thrust. All of these habits can affect how the jaw and teeth grow, potentially causing an overbite to develop.
Treating Overbites with Invisalign®
Invisalign® is a discreet orthodontic treatment that can effectively treat overbites, provided the overbite isn't too severe. Instead of repositioning the teeth with metal brackets, as with traditional orthodontics, Invisalign® treatment uses clear dental trays, or aligners, making it a popular alternative to traditional metal braces.
Invisalign® treatment gradually repositions the teeth using a series of clear aligners. Each set of aligners is worn for a minimum of 22 hours per day and may be removed when eating or brushing and flossing the teeth. The aligner trays are changed every two weeks until the desired alignment is achieved.
The Benefits of Treating Overbites with Invisalign®
There are many benefits to treating overbites with Invisalign®, making it a popular treatment option. Some of the many benefits of Invisalign® include:
Discreet treatment: As previously mentioned, Invisalign® treatment uses clear aligner trays rather than traditional metal braces to correct bite issues and improve the smile.
Removable: Invisalign® aligners must be worn for most of the day but may be removed when eating and practicing oral hygiene.
Enhances the smile: Invisalign® enhances the smile, correcting overbites and other alignment issues.
Boosts confidence: There's nothing like the confidence of having a beautiful, straight smile. Invisalign® makes it possible to have the smile of your dreams.
Is Invisalign® Right for You?
Those who suffer from severe overbites may not be suitable candidates for Invisalign® treatment and instead may require traditional orthodontics. If you have an overbite or other alignment issues and would like to find out if Invisalign® is right for your needs, we encourage you schedule a consultation with one of our dentists today.
Related to This