Invisalign® Treatment for Tooth Gaps and Spacing Issues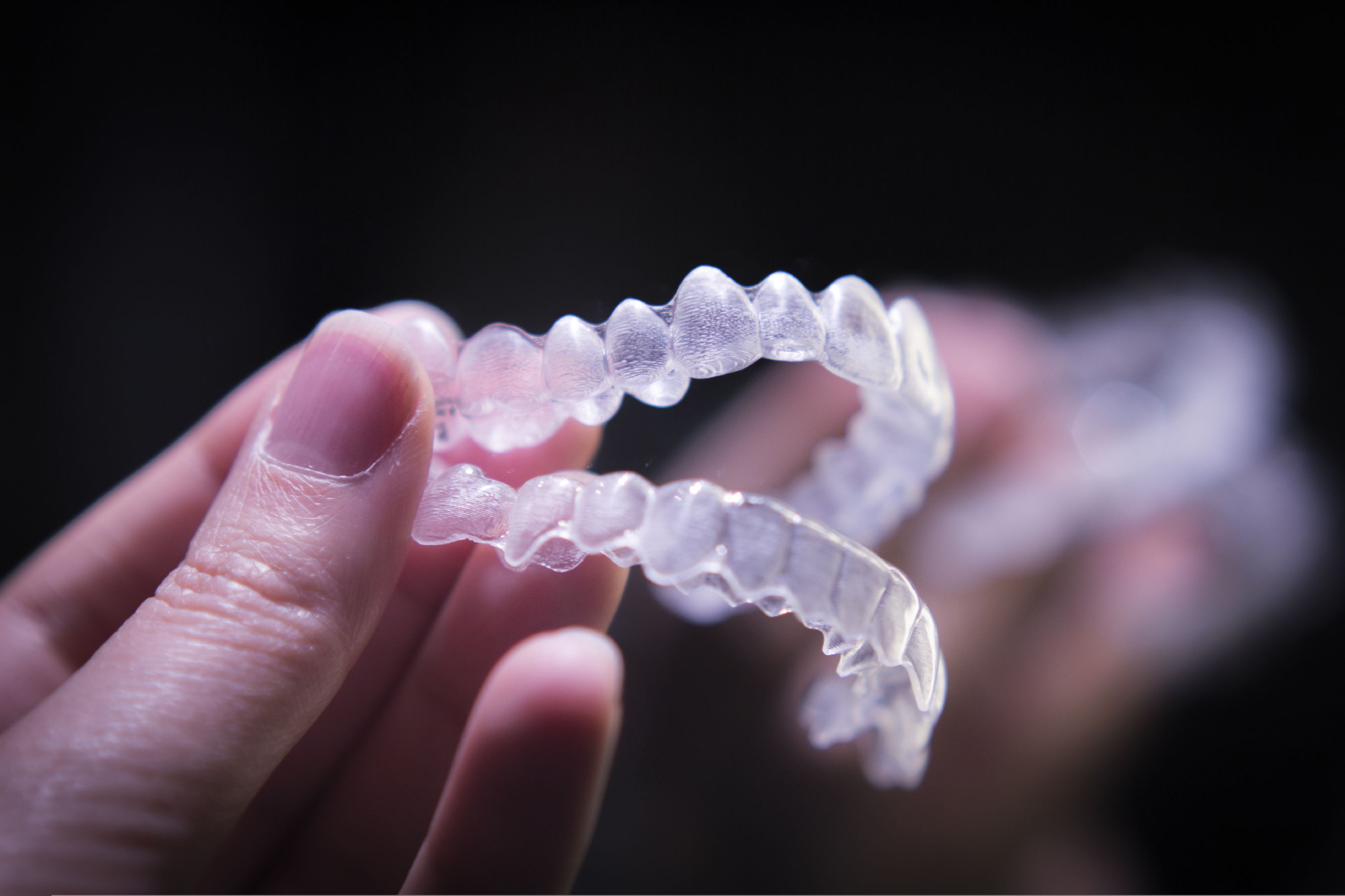 When people have crooked teeth, there are plenty of ways to address the situation. Sometimes a purely cosmetic approach can work wonders. Other times traditional orthodontic care is ideal. In many cases, Invisalign® is the right option for treating crooked teeth, and it allows patients to undergo orthodontic care without major interruptions in their daily life.
Numerous patients at our Bridgewater practice have undergone Invisalign® to address tooth misalignment and improve the health and beauty of their smiles. Invisalign® can fix countless issues with occlusion, including tooth gaps.
Problems Associated with Tooth Gaps
If you have gaps between your teeth, they can pose a number of problems for overall dental wellness and smile aesthetics.
In terms of smile aesthetics, gaps between your teeth can be quite noticeable, and a major source of self-consciousness. Many people who have pronounced gaps between their teeth could feel awkward about smiling, laughing, and speaking around others, even people they have known for many years. These gaps can be detrimental to a person's professional life, particularly if they are in a career that involves a lot of time engaging with the public.
In terms of dental health and wellness, tooth gaps can lead to serious problems with dental wellness. Chewing certain foods may be more difficult, for instance, and tooth misalignment could lead to pain when biting or chewing.
About Invisalign®
Invisalign® is an alternative to traditional braces that uses clear plastic aligners rather than metal brackets and wires. Thanks to Invisalign®, patients can undergo orthodontic care without other people noticing that they're undergoing orthodontic treatment.
Every two weeks, patients will use a new Invisalign® aligner that helps gradually alter the position of the teeth. Each aligner is custom crafted to the patient to ensure optimal treatment.
Ideal Candidates for Invisalign®
The best candidates for Invisalign® are people who have common issues with tooth misalignment, such as gaps and crowding. They extent of the tooth misalignment and the nature of the patient's malocclusion will typically determine whether Invisalign® or other orthodontic care approaches are ideal.
How Effective Is Invisalign® at Treating Tooth Gaps?
Quite effective.
Many patients who have issues with gaps between teeth can have these issues addressed quite well thanks to Invisalign®. Invisalign® will help reduce the prominence of the spaces and improve overall alignment of the teeth, ensuring good levels of contact between adjacent teeth and even pressure when the upper and lower teeth meet.
How Long Will Invisalign® Treatment Take?
In many cases, Invisalign® treatment takes just as long as traditional orthodontic treatment. In order words, most Invisalign® patients will undergo a few months of treatment, typically between seven and nine months.
Is Invisalign® Right for Me?
The sure way to learn if Invisalign® is the right treatment option for you is to come in for a consultation to discuss your candidacy. We will be more than happy to go over these matters in greater detail, offering you an honest assessment of your situation. We can then develop a custom treatment plan that best meets your needs.
Learn More About Invisalign®
For more information about Invisalign® and how it can help you smile with renewed confidence, be sure to contact our advanced dental care center today. The team at our practice is here to help you have a healthy and beautiful smile.
Related to This