Straighten Your Teeth with Invisalign®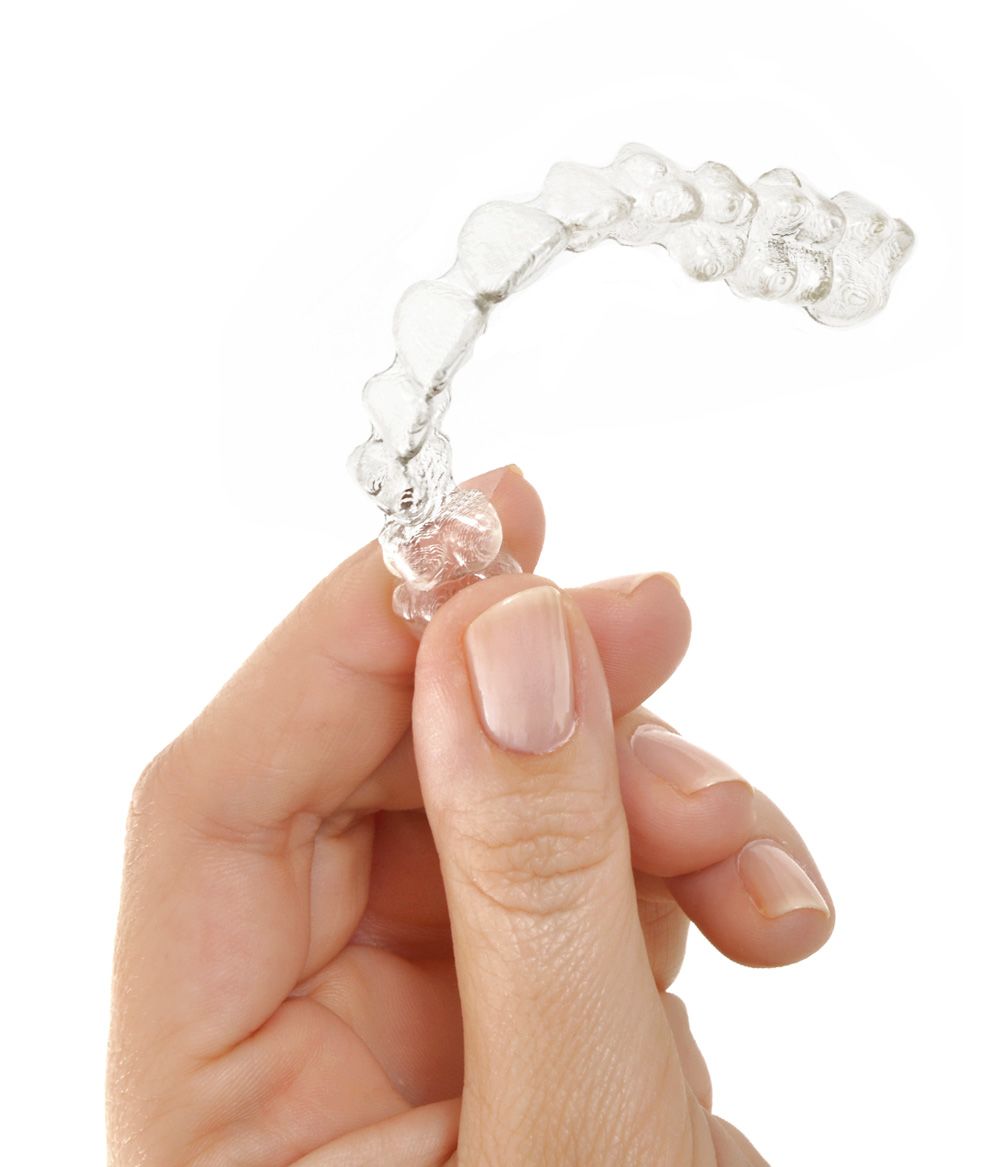 Just about everyone wishes they could enjoy a straight, beautiful smile. However, when crooked teeth and misalignment problems are an issue, few people look forward to wearing braces. Aside from being impossible to hide, braces have a reputation for being uncomfortable and inconvenient. Fortunately, patients now have a teeth straightening treatment option that is more discreet, comfortable, and convenient.
Invisalign® uses a series of clear, plastic aligners to improve the position of the teeth. Results from Invisalign® treatment are comparable to those of braces and can be achieved in roughly the same time frame. With all of the benefits that Invisalign® offers, many patients are eager to learn if they are Invisalign® candidates. Contact our Bridgewater, VA dental practice to find out if Invisalign® is right for you.
Invisalign® Candidates
Invisalign® is a great treatment option for patients who are dissatisfied with the appearance of their smile due to crooked teeth, spacing problems, or a misaligned bite. Invisalign® is especially beneficial to patients who are looking for a comfortable and convenient treatment option that won't compromise the appearance of the smile the way traditional braces can. Patients who meet these criteria should consult with Dr. Joe McIntyre or Dan Whiting to learn if they are ideal candidates for Invisalign® treatment.
Invisalign® is likely to be appropriate for patients with any of the following orthodontic problems:
Gapped teeth
Teeth that sit too close together and appear overcrowded
Overbite
Underbite
Crossbite
While Invisalign® can correct most of the same problems as traditional braces, this treatment option is slightly more limited. If any tooth misalignment issues are too severe, Invisalign® may not be effective. The only way to determine for certain if you are an ideal candidate for Invisalign® treatment is through a personalized consultation with one of our dentists.
Drs. McIntyre and Whiting are approved Invisalign® treatment providers. At an Invisalign® consultation, Dr. McIntyre or Dr. Whiting will examine the teeth to verify that Invisalign® treatment will be effective. This is also a great time for the patient to ask any questions they may have about the Invisalign® process, so that the pros and cons of treatment can be weighed. If Invisalign® candidacy is confirmed, a further appointment will be scheduled so that a specific treatment plan can be made.
Invisalign® Benefits
Patients who are candidates for Invisalign® treatment will benefit from the numerous advantages this teeth straightening technique has to offer. Some of the greatest benefits of Invisalign® treatment include the following:
Discreet: Invisalign® aligners are clear and virtually invisible. Most people don't even realize when someone is wearing their Invisalign® aligners.
Comfort: Invisalign® aligners are completely free of brackets and wires. The aligner trays fit comfortably over the teeth and do not irritate the gums or other soft tissues of the mouth.
Convenience: Invisalign® aligners are removable. It is important that patients wear their aligners for at least 22 hours each day, but they are free to remove them when eating, drinking, or caring for the teeth.
Schedule an Appointment
If you'd like to learn more about the benefits of Invisalign® treatment, and whether this teeth straightening technique may be right for you, schedule an appointment with Dr. Joe McIntyre of Dan Whiting at your earliest convenience.
Related to This