What Are Your Dental Implant Restoration Options?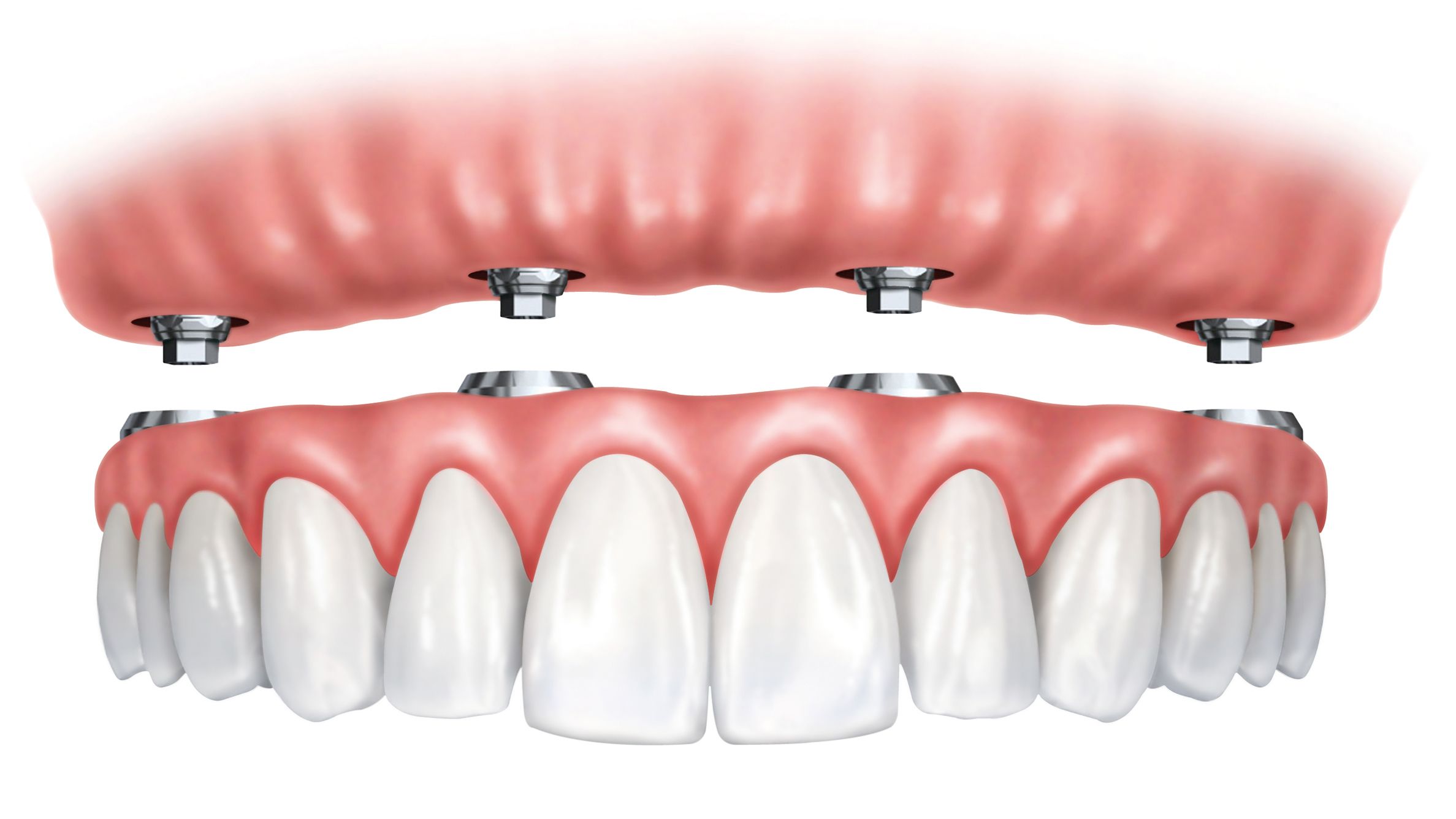 You don't have to live with missing teeth. Adult tooth loss is treatable! Dental implant treatment offers a permanent solution to replacing missing teeth and restoring dental function. Dental implants can be paired with different types of restorations to restore a single missing tooth or a full arch of missing teeth. To learn more about your dental implant restoration options, we welcome you to schedule a consultation with Harrisonburg, VA dentists Joe McIntyre and Dan Whiting.
What Are Dental Implants?
Dental implants are surgically placed in the jaw, and they can be used in conjunction with different dental restorations to replace one or more missing teeth. Dental implants are small titanium posts surgically placed within the jawbone. Dental implants act like an artificial tooth root, providing a secure anchor point to which dental restorations can be attached. The type of restoration used depends on the amount of missing teeth along with the needs of the patient. Restoration options include dental crowns, bridges, or dentures.
Dental Crowns
For those who are missing one tooth, dental implants paired with dental crowns are a great treatment option. Dental crown restorations are custom-made for a perfect fit and seamless blend with the surrounding teeth. Although, theoretically, dental implant-supported crowns may be used to replace multiple teeth, replacing multiple teeth with individual dental implants is time consuming and costly. Those who require replacement of multiple missing teeth are often better served by implant-supported bridges or implant-supported dentures.
Implant-supported Bridges
For those missing two or more adjacent teeth but not a full arch, implant-supported bridges are a popular treatment option. Implant-supported bridges can be used to replace multiple teeth with as few as one or two dental implants and a single restoration. Each implant-supported bridge is custom-made for a comfortable, natural fit and look.
Implant-supported Dentures
When a full arch of teeth, or both arches, is missing, dental implants may be paired with implant-supported dentures. Implant-supported dentures are similar to traditional removable dentures except they anchor within the mouth using about five dental implants per arch. Implant-supported dentures provide a secure fit and natural feeling dental function without the need for messy adhesives. With implant-supported dentures, denture wearers can enjoy their favorite foods without discomfort or fear of their dentures slipping.
The Benefits Dental Implant Restorations
Dental implants provide countless benefits to those who suffer from missing teeth. By replacing missing teeth, dental implants provide improved dental function, restored appearance, and can help improve confidence. Additionally, replacing missing teeth with dental implants helps protect the jawbone from atrophying, a condition that can occur after prolonged tooth loss.
Restore Your Smile with Dental Implant Treatment
Adult tooth loss is unfortunate, making eating difficult. You don't have to live with tooth loss. Whether you are missing a single tooth or a full arch, dental implant treatment can help. For more information about dental implants, or to find out if you're a candidate for dental implant treatment, we welcome you to schedule a consultation with Drs. McIntyre and Whiting.
Related to This