The Benefits of Sedation Dentistry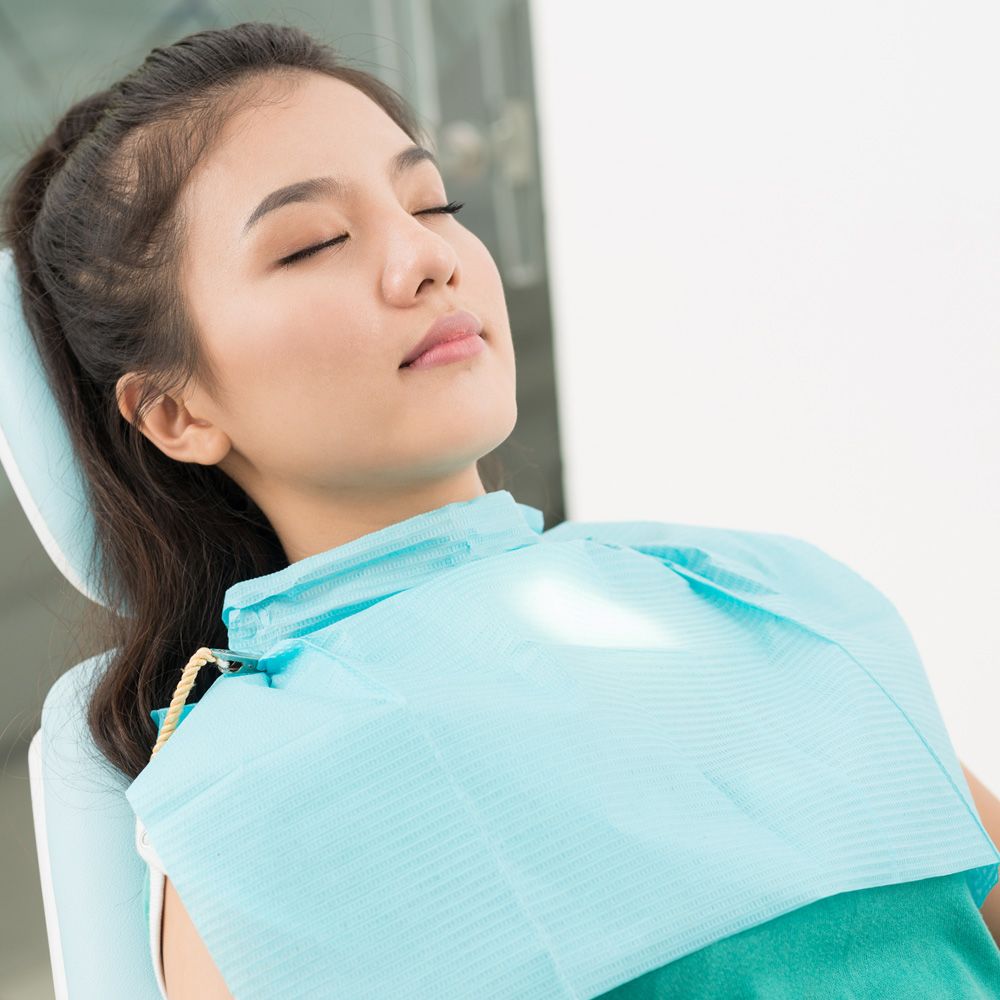 The team at Smiles for Life has helped numerous patients throughout the greater Bridgewater area achieve healthy and beautiful smiles. This is because we offer comprehensive dental services that enhance health and aesthetics.
One such service that we are proud to offer is dental sedation. Let's look at the basics and the benefits of sedation dentistry right now.
What is sedation dentistry?
Sedation dentistry refers to various means by which a dentist is able to help patients achieve a relaxed state while they are in the office. These sedation methods have various levels, from semi-conscious sedation to being fully unconscious. Each of these states is paired with local anesthetic to minimize discomfort during treatment.
There are numerous benefits to sedation dentistry, and it is safe and low on risk when administered by a skilled dental care practitioner.
Sedation Dentistry Is Great for Easing Anxiety
If you are anxious about dental visits or suffer from panic attacks, sedation dentistry can help keep these issues with anxiety under control. Various levels of sedation will help keep you relaxed and at ease while a dental procedure is performed.
Sedation Dentistry Is Perfect for Dental Phobia
Some patients suffer from an intense fear of the dentist. Dental phobia may keep patients away from the dentist for years. Thanks to sedation dentistry, issues with even severe dental phobia can be addressed, allowing patients to not experience any panic while they are undergoing a dental visit.
Sedation Dentistry Can Help Patients Who Have Certain Medical Conditions
If a patient suffers from Parkinson's or cerebral palsy, dental work can be difficult due to movement or body position issues. By using sedation dentistry, these patients are able to be comfortable while they are undergoing dental care, reducing potential for harm while they are at their dentist's office.
Sedation Dentistry Is Ideal for Major Dental Work
Patients may require major dental procedures to be performed which take a long time or may be quite involved. Rather than be fully conscious during the treatment, it is often helpful for patients to be sedated.
A Better Patient Experience Overall
For many patients, they often say that their dental visit and overall experience at the practice was better thanks to sedation dentistry. Since dental sedation can achieve great results such as these, it's an important option to consider for patients who may be in need.
Sedation Dentistry Options
There are three common ways that dental sedation is implemented:
Nitrous Oxide – Also known as laughing gas, nitrous oxide is administered through a mask and inhaled, allowing a patient to reach a relaxed state.

Oral Medication – Oral sedation often involves a patient taking a pill or liquid medication before going to the practice in order to achieve a relaxed state by the time he or she arrives at the practice.

IV Sedation – In this form of dental sedation, the sedative drug is introduced into the bloodstream intravenously.
The best option for you and your needs can be determined during your visit to our practice.
How Can I Learn More About Dental Sedation?
For more information about sedation dentistry and how it can help you undergo necessary dental care, it's important that you contact our cosmetic and restorative dentistry center today. The entire team here at Smiles for Life look forward to your visit and helping you achieve optimal dental health and wellness.
Related to This